And so here we are… finally… with 2020, the year of SiP, virtual tastings, and no being able to actually visit one another about to head into the rear-view mirror, well, view.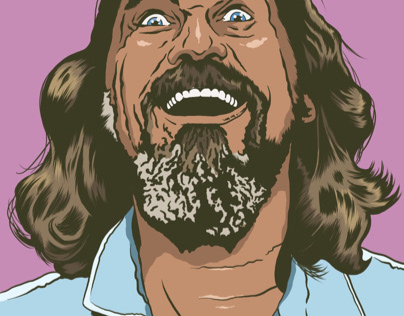 It seems an appropriate time to take a brief look back on the last twelve months in this particular corner of the Global Interwebs, and countdown the top 10 articles on 1WD for 2020. I'm ignoring the weekly mini-review roundups in this list, though some of those did get a fair amount of pageviews (which is good, since I don't plan on halting their publication… I mean, I've got about a decade of momentum behind them at this point!), and am focusing instead on the "full-length" (whatever that means when it comes to online) articles only.
As you will see below, when it came to 2020, it was the Year of the Book(s): with the writing and publishing of my new books happening this year, articles about those dominated this little ol' website. And for that, I am incredibly grateful to all of you – you folks showed real passion and interest in those modest publications, helping them to secure an enviable average review score on Amazon and making me love you even more than I already did!
Anyway, here they are – the top 10 1WineDude articles of 2020 (as measured by pageviews):
10. Wine in the Time of Coronavirus, Part 6 (Attack of the Single Vineyard Clones with Gary Farrell)
Nice! Glad to see this producer get some viewership love, as I've long considered them one of the best in Sonoma (and among the best in all of CA, for that matter).
9. Past Masters (Aging High-end Austrian Grüner Veltliner)
So, basically, you're all a bunch of total wine geeks, wanting to get all up in the details of aged Austrian GV! Who knew…
8. Holy Crap! Wine Taster's Journal Available for Pre-Order!
7. Wine Taster's Guide Now Available for Pre-order! (That's "Published Author Joe Roberts" to You!)
6. We Interrupt Our Programming for This Interruption (Book Hiatus)
5. Get Ready to Shove Some Wine Down Your Face! (Wine Taster's Guide Official Release!)
Numbers 8 through 5? All about the books. Again, I cannot overstate how grateful I am to all of you for making the books successful. I owe (too many of) you (too many) drinks!
4. Virtual Wine Tastings: Stop Overthinking It
We all needed some help during our SiP sipping in 2020. This was my small contribution to that cause, after having done what felt like about 750 or so virtual online wine tastings…
3. We're a Bunch of Lushes (Thoughts on the Wine Intelligence US COVID-19 Impact Report)
Even a global pandemic could not thwart our collective desire to get sloshed on insanely tasty, high-quality adult beverages!
2. Wine in the Time of Coronavirus (What We Drank on My Sequestered Birthday)
I'm reasonably sure that the popularity of this post had a lot less to do with it being about my birthday and a lot more to do with the fact that we were talking about 2006 Taittinger Comtes de Champagne Blanc de Blancs and La Jota Vineyard Co. Cab…
1. Wine in the Time of Coronavirus, Part 7 (In Which I Award An A+ to TWO Wines… WHAT?!?)
I am so, so, so very glad that this was the number one post this year; not only are the wines featured in this article some of the best to come out of California in years, they might be the best reds ever made in Livermore. And it couldn't have happened to a nicer, guy, either. Just a feel-good story all around, really.
Cheers – and have a happy and safe New Year's Eve!