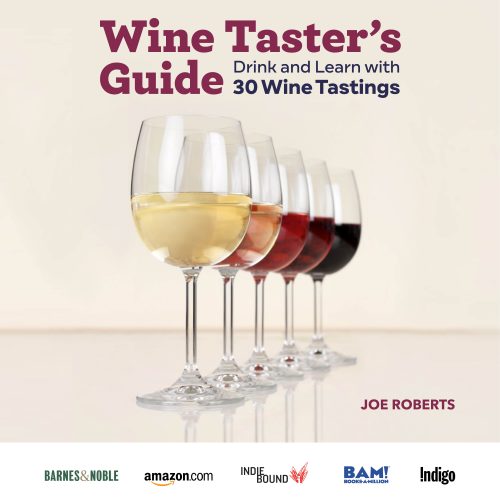 Time to get your drink on, people!
My new book, Wine Taster's Guide: Drink and Learn with 30 Wine Tastings, has as of this week (specifically, July 21, 2020) been officially released. 30 is a lot of tastings, so I hope that your livers have been properly trained for this!
This is the "main" book in my twin set of new releases, with the accompanying the Wine Taster's Journal having had its official release on July 7, 2020. So there's much to celebrate in 1WD land this week, including the fact that both books have, at one point, managed to hit the #1 New Release position in Amazon's "Hot New Releases" list in the Wine Tasting category.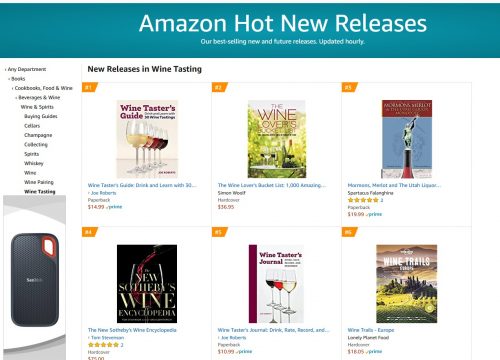 …
Quite a bit of ground gets covered in Wine Taster's Guide, including overviews into what we deemed the most important grape varieties that a newbie wine lover is likely to first encounter. Since I'm allowed to do this sort of thing as it's my book and all that, here's an excerpt of two such entries. Longtime 1WD readers will have a knowing sly smile about this, as I'm known to be a Gamay fanboy: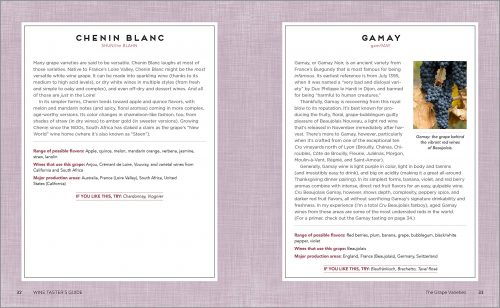 Apparently, kids help sell books according to my publisher, so here's my kid's official reaction to the new book (ok… whatever…):
Finally, I asked a few friends in the wine biz to offer pro review blurbs, and lucky for me those people liked the book; here's what they had to say about it (I promised to pay them only in drinks, by the way!):
"Joe breaks down the components of tasting wine in clear concise language, offering suggested tastings to help understand how it all works. He makes understanding wine simple with the Wine Taster's Guide." ―Eric V. Orange, CEO and Founder of LocalWineEvents.com

"Bravo! Wine Taster's Guide is a perfect primer for both wine novices and learning enthusiasts. Joe's mastery of the topic, clarity of writing, well organized and thoughtful approach, and wit make its whole far greater than the sum of its parts―like a delicious cuvée from Bordeaux. A must-read for any aspiring wine lover." ―Evan Goldstein, Master Sommelier and President of Full Circle Wine Solutions

"I've been writing about wine for two decades and Wine Taster's Guide is one of the best books I've seen in years. Appealingly brought to life with photos, maps, and tasty tips, it's a must-read for those who enjoy sipping and want to learn more. Covered with compelling precision from regional overviews to savvy wine picks and thoughtful tasting sessions, the overwhelming subject of wine is brought to life through Joe's wit and wisdom. Begin your tasting journey with this impressive book in one hand and a glass of delicious wine in the other." ―Leslie Sbrocco, Author and PBS Television Host
If you grab the book, I'd love to hear what you think!
Cheers!