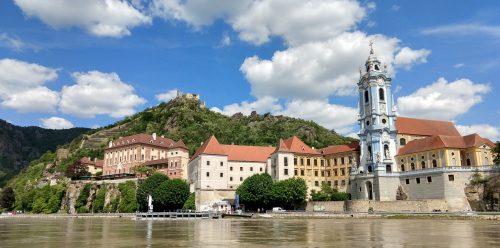 Good old Austria… a land with white wines as steely, reserved, and imposingly austere as the (often slightly oversized) architectural wonders that grace its cities and towns.
Let's wrap up the coverage of my Austrian media jaunt (yes, from back in May 2019… screw you, punky, I've been busy!) with a look back in time at how those steely, reserved, and imposingly austere wines get a little bit less steely, reserved, and imposingly austere given some time of repose in the botltle.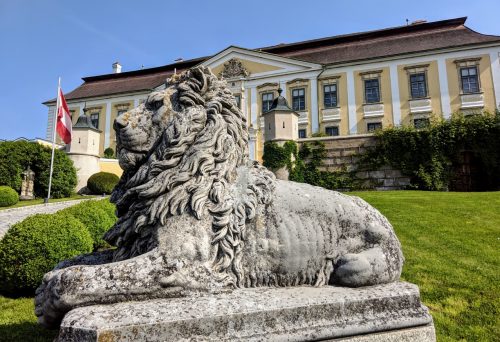 C'mon, don't you want to know what happens to high-end examples of Austria's signature Grüner Veltliner over time? Don't you want to know if they're worth the time, expense, and patience? Don't you want to read several extremely similar tasting notes about a single grape variety?
Of course you do, you wine nerd!…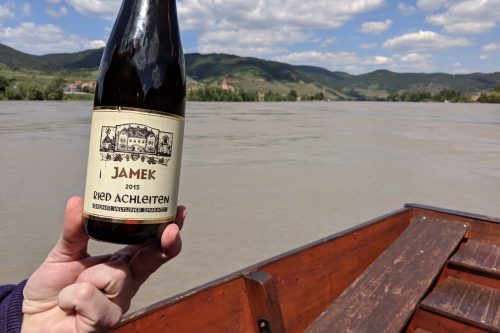 We'll start with the recent past, then move to the not-so-recent past, all from examples imbibed during my (sort-of-kinda-recent) time in Austria:

2017 Weingut Hutter Silberbichlerhof Grüner Veltliner Smaragd (Wachau, $38)
This one, I suspect, hasn't hardly budged an inch and needs more time to settle in on itself. Grapefruit, citrus, minerals, ripe stone fruits, even hints of tropical fruits, all behind a surprisingly powerful and not-so-surprisingly acidic facade.  Here's to the bigger (14.5% abv) and still beautiful Grüners… just don't toast with it for another few years.

2017 Weingut Bernhard Ott Engabrunner Stein Grüner Veltliner "1ÖTW" Erste Lage (Kamptal, $64)
This white's palate is focused like a laser beam… and it's winemaking style is focused on elegance, length, and spiciness. My tasting notes likened it to "a shaft of lemon light;" give it one or two more years in bottle, and that light will start to look gloriously Jacob's Ladder-like to your palate, I suspect.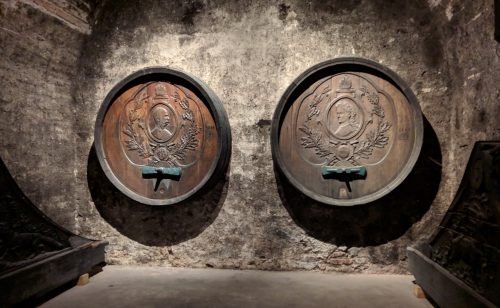 2016 Weingut Leo Alzinger Loibner Loibenberg Grüner Veltliner Smaragd (Wachau, $60)
This is my style of Grüner, and one of my favorite vineyard sources in all of Austria. Citrus peel, lemons, grapefruit, white flowers, ginger, chalk notes… damn, people, what more could you want out of this variety? This is balanced stuff in the mouth, citric and transparent in its energetic fruitiness. Lovely to the core, and just starting to show its stuff after 3+ years.

2015 Weingut Birgit Eichinger Strasser Gaisberg Grüner Veltliner Reserve ÖTW Erste Lage (Kamptal, $17)
Tasted from magnums, because we're badass, this one is starting to display the mature side of the grape. With honey, blossoms, apricots, lemon peel, along with earthiness and spice, the nose is perfumed and heady. There's vibrant, lemony brilliance on the palate with just a hint of the toast that will develop later.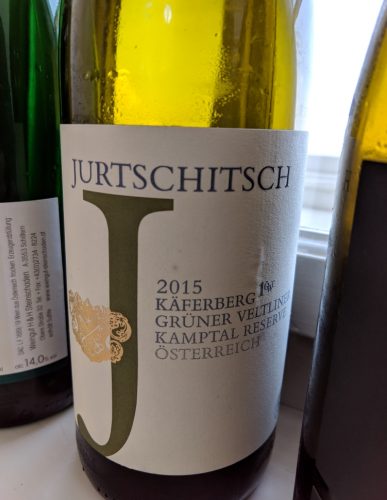 2015 Weingut Jurtschitsch Käferberg Reserve Grüner Veltliner Erste Lage ÖTW (Kamptal, $54)
Lemons, pith, white peaches, flint, and… precision. That about sums up this exceptional Grüner from Jurtschitsch. Full of minerality and freshness, and impeccably balanced, it's hard to find any cracks in the armor here. I don't mean that just in terms of critique; it comes off as a few years younger than its vintage, which is a great example of how properly-crafted renditions of this grape variety can be built for long-haul runs in the bottle.

2015 Weingut Josef Jamek Ried Achleiten Grüner Veltliner Smaragd (Wachau, $55)
Jamek is jammin'. Pears and pepper, people, pears and pepper. And that palate core… daaaaaaaaammmmmmmmmmmmmnnnnnn, gurl! This one is still somewhat tightly-wound around its palate's center, teasing savory and saline notes. It'll be going gangbusters in a couple of more years as its textural complexity starts to unwind and show off a bit.

2014 Weingut Johann Topf Gaisberg Grüner Veltliner Erste Lage ÖTW (Kamptal, $NA)
When wine geeks tell you that Grüner Veltliner has one of the most interesting bouquets of any white wine variety, this is exactly the kind of wine that they have in mind. Flint, yellow apple, pepper, spices, and a bit of green herbs and veggies are all in the aromatic mix. In the mouth, you get juicy, ripe lemon, and a sort of smoky minerality that lasts a good long while, ending in the more mature stuff (like hints of toast and mesquite honey).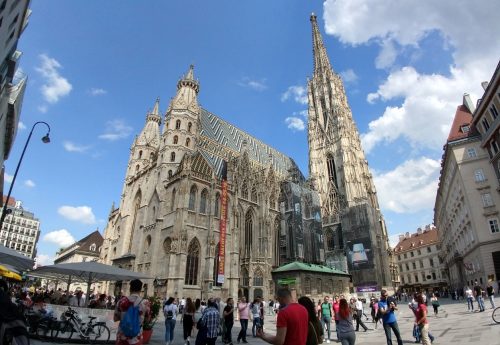 2008 Weingut Emmerich Knoll Ried Loibenberg Grüner Veltliner Smaragd (Wachau, $70)
Grilled citrus with spices, marmalade, and toasted coconut? Awwww yeah, this vineyard just never seems to disappoint. While the nose here is definitely showing tertiary action, the palate is still pithy and electric, and juicy – the citrus fruit is still deep, suggesting that there's a good deal of life left in this wine even after more than a decade of aging.

2007 Sigl Grüner Veltliner Ried Steiger Smaragd (Wachau, $NA)
Just killer. Killer. Spices, dried/baked citrus fruits, nuts, toast… you could spend hours sniffing this. The palate is all citrus fruit, simultaneously deep and transparent, like a clear spot of pristine ocean waters. Fresh, long, and fantastic, it makes a compelling case for developing the virtue of patience.
Cheers!