Tasting Nobilo, Kim Crawford, Monkey Bay and Drylands new releases Or "Big Acid in The Big Apple"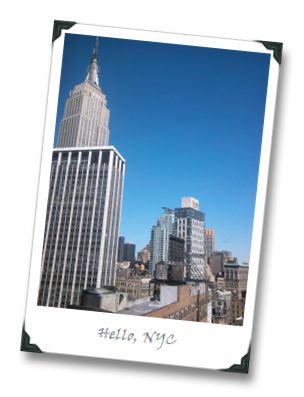 Last week, I was the guest of Constellation Brands (good sports that they are!) who trotted me up to New York city for a media tasting of the new releases from their New Zealand portfolio.  A lot of "new" going on in general there.
On deck were winemakers Darryl Wooley and a jet-lag-battling Dave Edmunds to walk me and a few other wine-writing-types through a handful of tastings at the Institute of Culinary Education.  Afterward, we donned aprons and threw back a heap of wine as the ICE staff walked us through cooking our own dinners.  Or, I should say, walked most everybody else through cooking dinner, while I mulled about and chatted up everyone and generally avoided poisoning the food with my sub-par culinary skills.  To be fair, I did pat down a rack of lamb; not only do they need to be dried off a bit before cooking, but it's NYC and so you never know, that lamb might have been packing heat.
Apologies if this post has a bit too much "weeeee! I was there! check out my blurry cell phone pix!" factor to it – but the approach felt right for recapping the event (and the cell was the only available photographic equipment I had at the time…).
Anyway, highlights for me included catching up with Tish (who was working an event in an adjacent room), and finally meeting the World Wine Guys.  Oh, and watching Constellation's Rebecca Hopkins perform the most perfect oyster shuck that I've ever witnessed (see inset pic).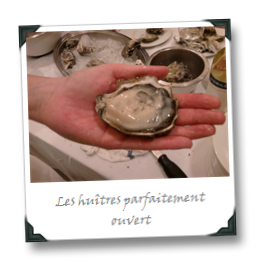 While not all of the 2010 Kiwi SBs floated my boat, the style is more "me" than the heavier take on SB so prevalent on the U.S. Left Coast, and the 2010 Marlborough harvest has yielded some interesting fruits worthy of note.
The yields in Marlborough were down seven percent vs. 2009, thanks to a slightly cooler end of Summer and a dry harvest that ran three weeks late in some places. This had the effect of raising abv levels to some of their highest points ever, though you'd be hard-pressed to tell when it comes to Constellation's NZ brands, as the wines on the whole were very well-balanced. There were a few badge-worthy standouts from the festivities, and I found Nobilo generally to be the best brand of the bunch – particularly their Pinot Noir, a grape that, after a rocky-but-promising start in Kiwi land seems to be coming more and more into its own. PN clone selection has been an ongoing experiment, but Marlborough seems to have found the right matches now, and plantings are up 930% since 1996 (no, that's not a typo).
Badges and the full run of the wines sampled are after the jump…