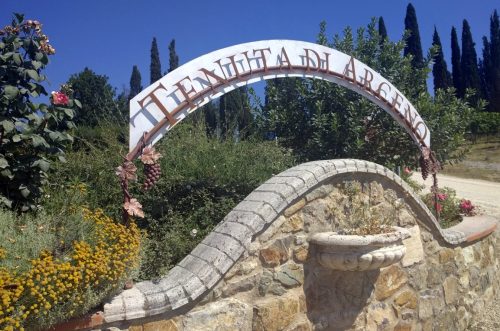 I realize that, by running with yet another Tuscan wine review write-up (and those fresh on the heels of a Soave write-up), I am also running with the risk of 1WD appearing as though it's an Italian-wine-only website.
But hey, it's my website, if you don't like it, go make your own damn wine blog, okay? Actually, if you love wine, you should be doing that anyway, but that's another topic entirely.
Anyway…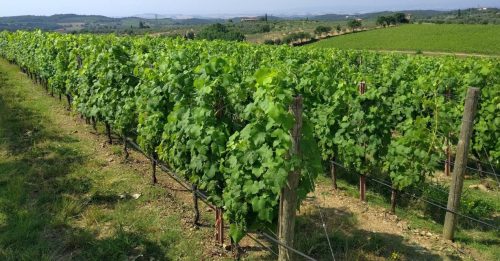 Let's get back to Tuscany, and my recent visit to Tenuta di Arceno in the too-charming-for-words area of San Gusmé. Arcanum isn't the only thing that they do at Arceno, and, thankfully, not the only thing that they do well, either. So, to provide a little taste of what they've got going on at Arceno, I thought it would be interesting take a glide over their other brands, and clue you into some of my favorites from the retrospective tastings of each, which conveniently from a narrative perspective just happened to fall across three consecutive vintages (no, really, I'm not making that up!)…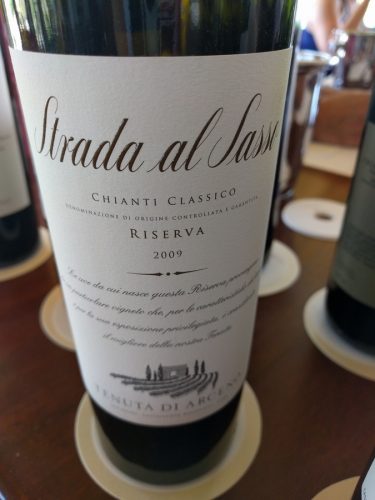 2009 Tenuta di Arceno Strada al Sasso (Chianti Classico Riserva, $35)
In short, "rock road" kind of, well, rocks. With Arceno technically falling within the geographical confines of Chianti Classico, I suppose that a 100% Sangiovese release was inevitable. What might not have been inevitable, however, was a French-oak-aged, 15% abv Sangio that actually comes off as not having an ounce of "fat" on it. I was surprised how well this wine showed after more than six years in repose. Earthy, floral, taught, with dark cherry fruits and orange peel aromas all over the place. It's a gorgeous wine, not just in the traditional nose/mouthfeel combination of gorgeous, but also in how place-driven it seems. It's showing off, but it's doing it in an attractive, very authentic, nonchalant way that will win over a lot of wine geeks.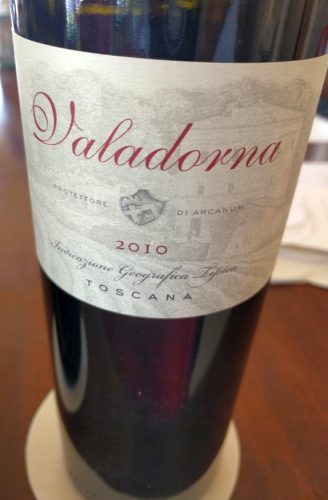 2010 Valadorna (Toscana, $85)
This wine is sourced from a bit over seven acres from blocks named Valdorna and Capraia, which have "gallestro" sandstone and clay soils. Capraia is protected somewhat from disease pressure by surrounding forests, which also help to slightly lower the ambient temperature. The combination is a good spot for late-ripening Merlot, which is what dominates this label. Incidentally, the wine pairs extremely well with wild boar, which is fittingly ironic since cinghiale (yes, that's pronounced in the same way as the rude Spanish slang… and, considering the damage that those beasts do regionally, I don't think most Tuscans would mind) are responsible for almost a five percent loss of their crops every year.
The 2010 Valdorana is 60% Merlot, 25% Cabernet Sauvignon, with Cabernet Franc and Petit Verdot rounding it out. We tasted back to the 2005 vintage with Pierre Seillan and the Arceno winegrowing crew, but the floral and spicy 2010 was my personal fave of the lineup. The wine is not anywhere close to being approachable yet, even with over five years under its belt, but I still loved the broad, vivacious, textural mouthfeel. The fruit is all plummy, deep, and full of further potential.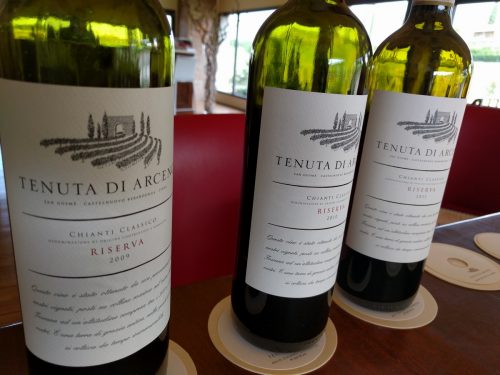 2011 Tenuta di Arceno Chianti Classico Riserva (Chianti Classico Riserva, $25)
90% Sangiovese, with 10% Cabernet Sauvignon, this wine is plummy, spicy, seductive, modernly-styled, and very, very bright. It would hold its own with flank steak, has impressive structure in tannins and acid (and ages quite well, based on our retrospective going back to 2009), and might even be a better wine than its pricier Strada al Sasso big brother; in fact, it's nearly as good as Valadorna, at less than 30% of the price. In other words, this wine is a crazy, raging, screaming bargain. You're welcome.
Cheers!