One could go their entire blogging life and never be fortunate enough to use the phrase "toilet frog." And yet… here I am, able to use the term from personal experience.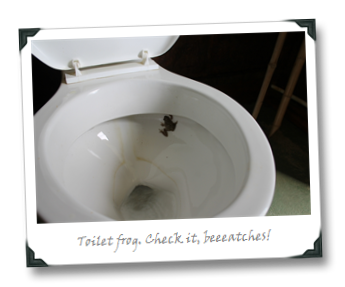 I need a moment to revel in this, people. Please, indulge me a moment, for I have met them, in person.
T-o-i-l-e-t   f-r-o-g-s…. As in, frogs that live in a toilet. Yes, seriously, and for realz, as the youngins say these days.
The toilet frogs moment comes courtesy of Alto de la Ballena (literally, "height of the whale [hills]"), a relatively small producer (about 55k bottles) with a relatively small vineyard area (about 20 hectares) in a relatively small country (Uruguay) who are making relatively excellent wines that are not yet available in the U.S. (though they are working on it; it's a situation I sincerely hope changes after this, and not just because they showed me their toilet frogs).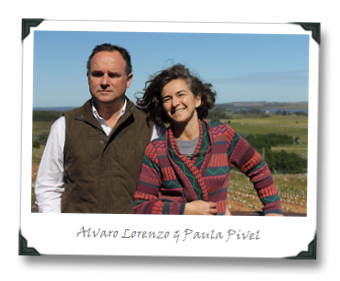 The story begins in the Sierra de la Ballena, a stretch of hills that begin at a whale-watching peninsula near the seaside resort town of Punta de Este, a spot where the seafaring mammals stop during their August/September migration to Patagonia. Taking their name from the whales, the Sierra de la Ballena undulate to the north, about fifteen kilometers inland to the town of Maldonado, which is where Alvaro Lorenzo and his wife Paula Pivel decided to plant their vineyards in 2000/2001.
Lorenzo and Pivel were all alone on the steep, rocky, gravel, granite, limestone, and schist hills in Maldonado.
"At the time, no one was here," Lorenzo told me when I visited the property as a guest of Wines of Uruguay; "we took the risk."…