High-end Mosel wine producers are (slowly) battling for the identity – and the future – of German Riesling.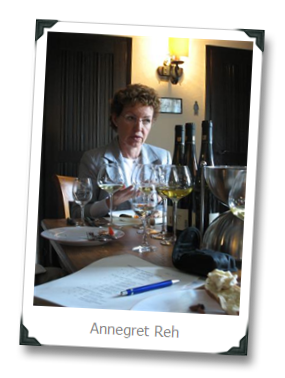 "We don't aim to produce perfection," Annegret Reh-Gartner told me over lunch at Schloss Marienlay, a beautiful estate on the Ruwer in Germany's famed Mosel region.
Annegret is the driving force behind Reichsgraf von Kesselstatt, a Mosel wine icon with roots dating back to 1349, and now one of only a handful of producers with vineyard holdings on the Mosel as well as its tributaries, the Saar and Ruwer.  She is welcoming and open, the only things that hint at her family's wealth (her father is probably one of the richest people in all of Germany, and their family holds several expensive vineyard areas in the region) are her keen sense of style and the impressive stone building housing our lunch table.
"We aim to produce personalities.  You need soul."
She states her views on Mosel wine matter-of-factly, with a surety that comes from clearly having considered the matter deeply.  Despite being affable, warm, and small, she cuts an imposing figure when talking about the state of Mosel Riesling, even when seated.  When she mentions the future of Mosel wine, her voice never raises but it does quicken.
"We can't limit ourselves to super, well-balanced wines with residual sugar.  We have to catch mice with bacon."  By mice, Annegret means the modern German wine consumer – Wine drinkers in Germany have rebelled against the explosion of cheap, bad, cloyingly sweet wines that plagued the reputation of German wines for decades.  But instead of seeking out good, well-balanced wines from quality estates, those consumers have nearly abandoned sweet wines from Germany altogether, and are voting with their wallets in favor of bone-dry Rieslings…
Read the rest of this stuff »