Well… this is… interesting.
Fellow wine fanatic and blogger Robbin Gheesling passed this tidbit onto me earlier this week: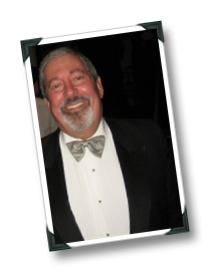 Remember Anthony dias Blue?  He's the guy who just this past summer had this to say about wine bloggers:
"…bitter, carping gadflies who, as they stare into their computer screens and contemplate their dreary day jobs, let their resentment and sense of personal failure take shape as vicious attacks on the established critical media."
Not exactly a ringing endorsement.
Seems he might have changed his mind – dias Blue is currently scheduled to give a talk on wine blogging at the upcoming VINO 2010 Italian Wine Week in New York.
Here's the skinny from the program:
Seminar # 7
Room: Louis XIV  Suite (4th Floor)
Presentation: "Blogging on Wine and Social Networking: New Tools in reaching
Consumers of Italian Wine "
Moderated  by:    Anthony  Dias  Blue  ,  WCBS  Radio,  journalist  and  author,  Los
Angeles, California
WTF?!??
I don't want to disparage the guy the possibility that his tune on wine blogging has changed – and I sincerely hope that it has.  I just really, really, really hope that dias Blue has had a bit of self-revelation and has seen a turn-around in his thinking since July, or this might get really ugly, really fast.
Because the last thing that wineries, PR, and media need to hear is that blogging and social media aren't important or are somehow full of "barbarian… militant bloggers" (his words, from July), because both are patently false.
Cheers!
(images: gayot.com)