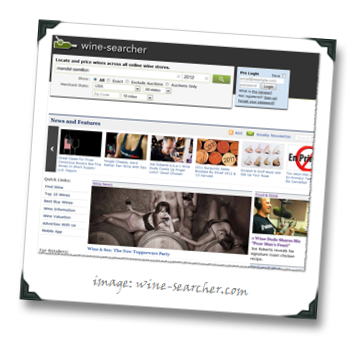 A few weeks ago, Wine Searcher asked to interview me for their "Signature Dish" series, in which wine personality type folks share a favorite meal along with potential wine pairings.
Around here, we have the dual blessings of often eating and drinking very, very well, to the point where it's getting difficult to eat out and find food and rink that I can't rival on our own in my kitchen (yes, this is a great First World style problem to have, alright?).
You can read the roast chicken recipe I chose – which I call "The Poor Man's Feast" because, aside from the baguette and the whole chicken, you can grow almost all of the rest of the ingredients yourself in your garden – over at Wine-Searcher.com. I should note that W-S, at one point, gave my old Playboy.com gig a run for its money in the number of near-naked bodies they had on display next to or near photos of my mug (see inset pic).
With a precocious and ludicrously active five year old around the house, I rarely have time for the slow-roasted version of that Poor Man's Feast recipe, so I usually break out one of three options for that meal: a rich Chardonnay that also has acidic verve (though sometimes these don't come cheap!); a cool-climate Syrah (such as…); or, most commonly, Cru Beaujolais (I really, really need more Cru Beauj. in my life, generally).
But with Snow-mageddon Janus bearing down on us when we next cooked up the PMF, I decided to go big, just to see if the dish could hold up to something a bit more… powerful from the sample pool…