Occasionally, I actually agree with Robert Parker's reviews.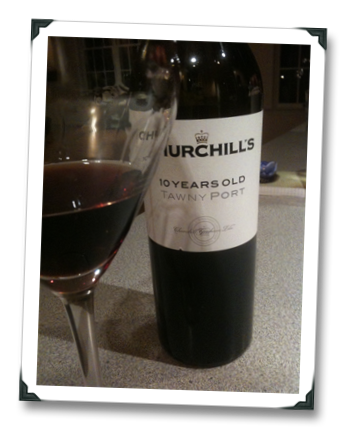 Yes, really.
Such as in this case, when it comes to a 10 Year Tawny Port to which RMP Jr. dolled out 94 points, in sharp contrast to many other long-established critical voices who deigned to bestow it a high-80s score, probably because it retails for $33 (and usually less) for a 500 ml bottle.
And at over $25 a bottle, it's a total bargain.
Yes, really.
This is a Tawny to which you need to devote some time, because it takes a good long while for it to totally unfurl (disrobe?) in your glass, after which it's gorgeous to behold; gorgeous enough that it's nearly as good as 30 Year Tawnies I've had which cost nearly three time as much.
So, yeah, I'd call that a bargain, even at a price tag over $25.
In another example of extreme positive wine pairing serendipity, I reached into the sample pool and grabbed the Churchills 10 Year Tawny Port on a whim over the holidays, in the hopes that it would match well with pecan pie.
This wine rocked the shizz out of that pecan pie. This wine owned the pecan pie. Hell, this wine is a pecan pie – toasted nuts, sweet dried fruits, spices, a slight sherried note and beautiful balance…