I'm very happy to tell you that I'll be providing the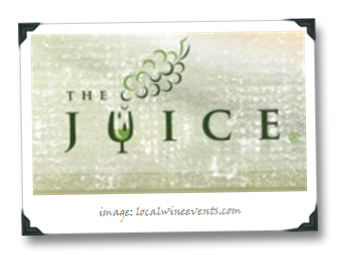 weekly wine Quiz in The Juice newsletter, a customizable update on wine events distributed by the venerable LocalWineEvents.com.
The first month's quizzes will focus on trivia about Champagne, in the hopes that it will help lighten the serious hangover that the stuff gave you during your libation-filled New Year's Eve celebrations.
I've long admired LWE founder & CEO Eric Orange (and not just because he's a local PA guy!), and was a subscriber to The Juice back when 1WineDude.com was just a twinkle in my Riedel stemware. So I'm excited to be helping him out, and I'm very much looking forward to all the flaming I will get from The Juice readers telling me that my Quiz answers are actually all wrong interacting with The Juice faithful!
If you're not a subscriber to The Juice, then you're missing out – it's one of the best ways to zero-in on wine events happening in your area, or wherever your travels might be taking you during any given week; and the website and newsletter have become invaluable resources on wine happenings for hundreds of thousands of wine geeks across the world. So, go sign up already!
I've not finalized the Quiz themes going forward, so if you've got great ideas for topics/themes on which to focus for future editions of The Juice, please shout 'em out!
Cheers!