The judges hath spoken, and the list of finalists are IN for the 2011 Wine Blog Awards!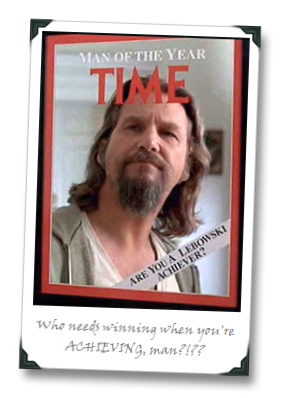 I'll skip the preamble about the awards and their background, since you can read all about that at the WBA website, and last time I checked all of you could read.  The important thing is that the 2011 WBAs are now in their public voting period (sounds serious, doesn't it? like the stages of a parasitic infection or something…), which will run through this Monday (June 27), with winners being announced on July 23, 2011 at the North American Wine Bloggers Conference.
Which means that YOU can rawk the vote and help decide who is "WINNING" (wine-ing?) in the blog-o-world! Get yer wine bloggin' vote on at http://www.surveymonkey.com/s/CNTK5P8.
1WineDude.com is included this year as a finalist in the Best Overall Wine Blog category.  It happens to be up against some (very) stiff competition, which I suppose is the highest  form of compliment that could be paid to a lil' ol' blog like mine: PR maven and wine shipping good-fighter Tom Wark's Fermentation, my wine blogging consigliere & Forbes.com writer Jeff Lefevere's Good Grape, CellarTracker.com über-reviewer Richard Jennings' RJ on Wine, and the personal blog of Wine Enthusiast's Steve Heimoff.  Great sites all, though the lineup certainly screams "single-contributor white guy club" this year.
Now this is supposed to be the part where I tell you how humbling it is to be named a finalist.  And it is genuinely humbling.  But I'm not gonna tell you that I don't enjoy winning as much as the next guy/gal/hermaphrodite, because I do, and I have a (playfully) competitive streak, so saying that I wouldn't be thrilled to win the award again would be disingenuous.  BUT…
As corny as it sounds I am honestly quite jazzed just at being named a finalist, because while I've been told by others that the nomination felt like a "given," I can assure you that there's been far more change "under the covers" at 1WD than one might guess from a quick naked-eye glance across these virtual pages, and it certainly never felt like a "given" to me…