We're back to more controversial topics on my latest Playboy.com Wined Down column. Admit it, you like it controversial, don't you…?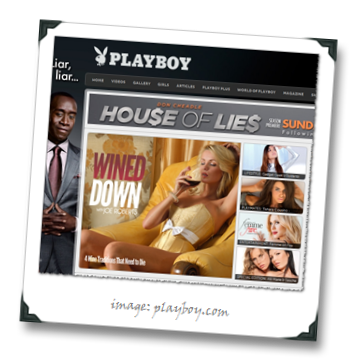 About two weeks ago, PB published my list of Four Wine Traditions That Need To Die. And the sooner that those traditions shuffle off their mortal coils, the better.
Those traditions are, in order of appearance:
Sniffing the cork (isn't that kind of like sniffing a jar lid?)
Paying any attention whatsoever to a wine's "legs" (especially when you could be paying attention to your dinner date's legs)
The overly-generous (but overly-stupid, for many reasons) "overpour"
Going for a loud "pop" when opening a bottle of sparkling wine (you paid extra for those bubbles, so why the hell are you letting so many of them out when you open the bottle?)
I am absolutely serious about each and every one of them, too.
I'd add a fifth, which would be that online wine writing is just as valid and has just as much reach as writing that appears in print, but we both know that one is a losing battle at the moment, right? Ahh… maybe someday…
Anyway, would love to hear your thoughts on those long-standing traditions – so go on over and read the details, and come back here and let me know if I got it right (or wrong!).
Cheers!