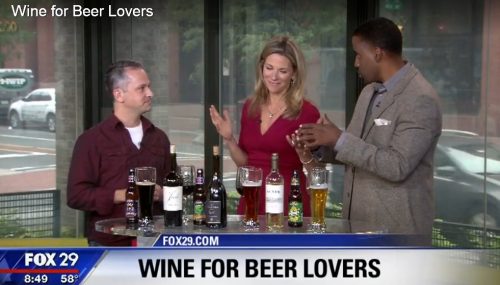 Last week, I had the good fortune to head back to the Fox 29 studios in downtown Philly and appear on Good Day Philadelphia. This time, the topic was Wine for Beer Lovers; which is the kind of pinch-me-is-this-really-what-I-do-for-a-living? moment that gets a self-professed beer- and wine-loving geek like myself up in the (early) AM with a smile plastered onto my face.
Unlike my previous appearance, there were no hiccups with getting the representative wines through the eight-billion (a rough estimate) levels of Pennsylvania legal red tape. The representative beers were my choice, and I live close enough to the esteemed Victory Brewing Co. to have made that choice a no-brainer (and avoid the PA legal red tape stickiness entirely). Like my previous appearance, the Fox29 staff were fantastically, delightfully amicable…
Anyway, here are the wines from the lineup (provided by Deutsch Family):
And the beers:
As for how the whole thing meshed together, take a gander at the video recap:
Wine for Beer Lovers – Good Day Philadelphia
Oh… and yes, Lorelai got to tag along again as well. Her highlight? Meeting cheesesteak legend Geno in the green room (and getting a genuine Philly steak as a to-go gift), who was appearing to promote the company's 50th year of putting nearly all other global attempts at cheesesteak making to shame: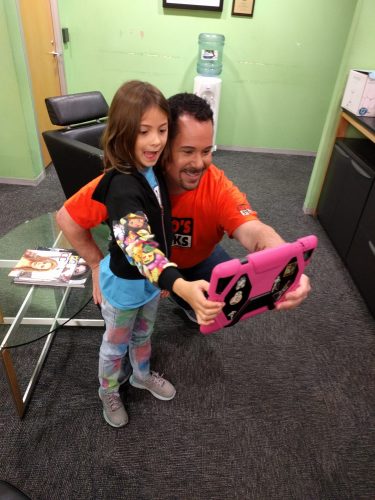 Cheers!