Some people are either too intelligent or too timid to criticize programs from which they've benefited. That's usually a smart play when it comes to things like awards, because criticism can undermine those accolades and potentially reduce their value to those who have received them.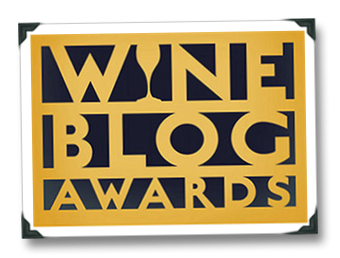 But with the 2012 Wine Blog Awards winners announcement being imminent (the reveal will be this week at the 2012 Wine Bloggers Conference in Portland, OR), I felt the timing was right to exercise both my lack of intelligence and timidity, and to share some of what were, to me, the most glaring omissions from the list of WBA finalists this year.
It's not that I dislike the WBAs, the WBC, its organizers, etc. And it's not that I want to take anything away from accomplishments of the finalists for the WBAs this year (hell, I'm one of them!). The opposite is true, in fact – it's because I believe so strongly in the awards, and want to see them continually improve in meaning, scope and impact, that I felt compelled to give props where I thought they were due but had not yet translated into WBC love (look, I'm still a wine consumer and a wine blog fan, here, okay?).
So… here are four wine blogs whose omissions from the 2012 WBAs has caused me a fair amount of both consternation and puzzlement (though to be honest, it wasn't so bad that a few glasses of Champagne couldn't cure it… temporarily)…
People's Choice (because volume speaks… well, it speaks loud!):
Rick Bakas' Back To Bakas and Tim Lemke's CheapWineRatings.com are two of the most heavily-trafficked independent wine websites in the world (you can research this yourself, chances are no matter what traffic measurement source you use they will be near the top of the list). And yet, there's no real WBA luv for either of them. This should strike you as odd if you're paying attention to the wine blog field, because the traffic numbers for both of those sites mean that wine industry folk and, more importantly, wine consumers are certainly paying attention to them. Rick might sometimes be guilty of preaching to the converted when it comes to social media, but his media business has also produced new coverts, and is influential in terms of helping to drive how several more forward-thinking wine producers are successfully tackling that sphere. Maybe not critical faves, but on these two wine websites the people seem to have already spoken.
Most Talented (because chops is chops):
Wine Enthusiast's Steve Heimoff is far and away the most talented writer and taster whose blog is not in the WBA 2012 field of finalists. The omission makes no sense whatsoever to me and probably also to the people who visit Steve's blog every weekday. Yes, Steve can be challenging, even maddening sometimes. No, he doesn't understand how social media works. Yes, he's sometimes too quick to apply his critical gaze. But Steve shares with abandon, isn't afraid to impart a bit of his soul onto his blog, and more often than not leaves those who read his work thinking about the topics for several hours after reading his work. And he's one of the very few wine blogging people whose sentences can be so well-crafted and stunning to read that they fill me with a mild jealous rage.
Most Daring (just because you can't get the conservative part of your brain around it doesn't mean it isn't awesome):
Courtney Rich's QuitWineing.com is easily the most daring thing going in the stoic and conservative world of wine recommendations. The images are the most obviously edgy, provocative thing about what she's doing, but she's no slouch in the wine department, either, and Courtney has the cojones to pair wine with things like Pringles. To get a sense of why we should be celebrating independent work like this, indulge me with a little exercise: spend 15 minutes on her website, then come back and list all of the people with the combination of looks and talent who could pull of something even half as good as what she's doing; you will end up with maybe three names, male or female, worldwide. So the question ought to be, why aren't we (that's the collective we, the entire wine blogging community of content creators and readers) celebrating work like this in WBAs…? I know that in some sense anyone who aspires to write about or cover wine from a media standpoint are all standing on the shoulders of giants like Gerald Asher, but we we shouldn't stand on those shoulders only to try to copy what's come before. We can try to reach further heights on similar ground, or we can use that lofty perch as a lookout, a viewpoint from which we can seek out new areas and new ways of doing things – and for me, Courtney's work is an example of trying something new. Perfect? No. Daring? Hells yeah.
Cheers!