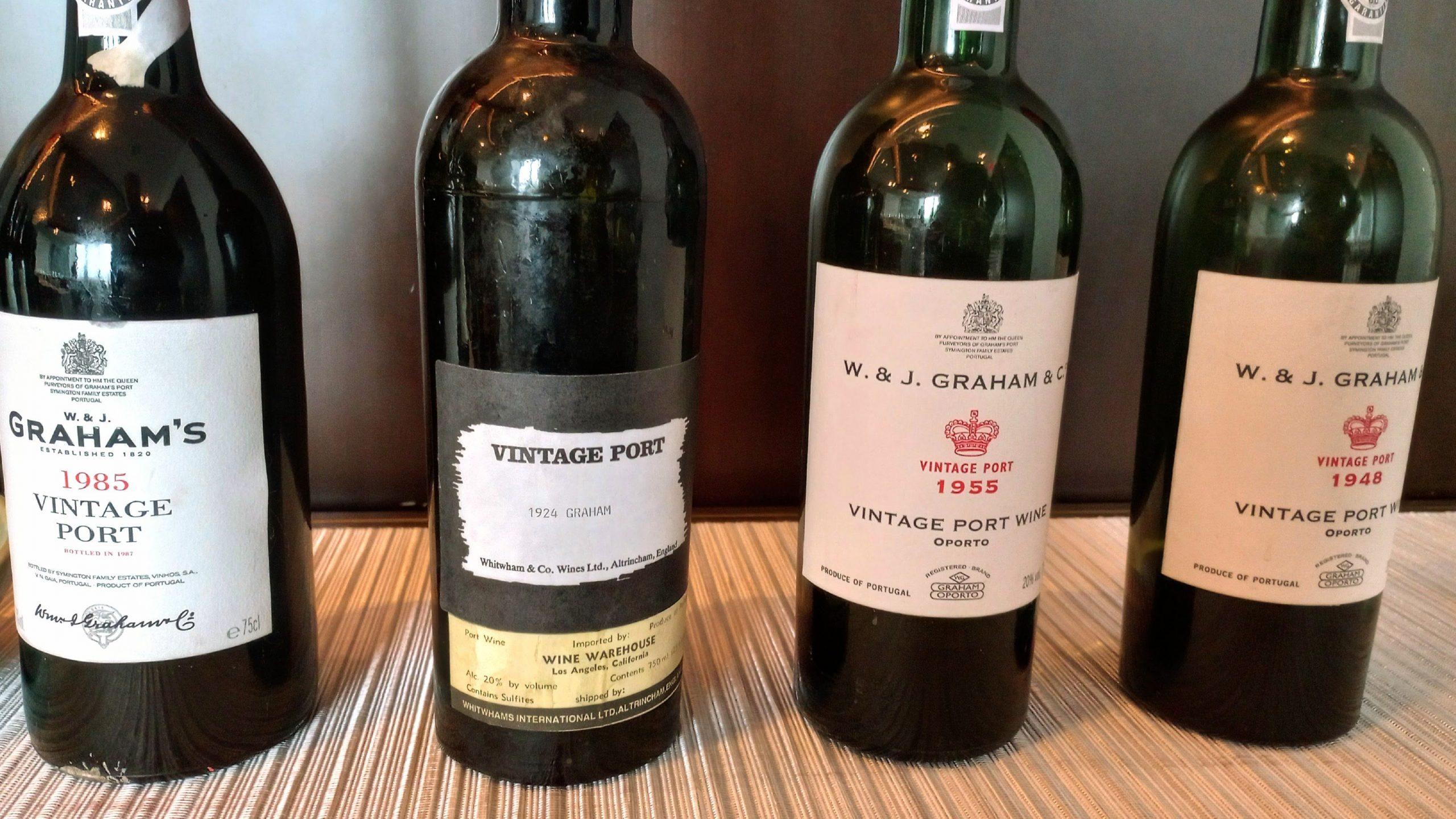 Welcome to port part two of my recap of W & J Graham's 200th anniversary vintage Port retrospective tasting held in NYC's Manhatta back in March 2023. You might want to check out Part One (covering several of Graham's VPs from 2020 to 1983) if you haven't already to get up to speed.
Ok, people, here's where shizz gets really, really, really real.
During the W & J Graham's retrospective, we got to taste through a number of VPs that show just why anyone over 40 should probably only buy Vintage Ports at this point for the kids and grandkids to eventually open (maybe). VPs are some of the potentially longest-lived wines, and Graham's put on a showcase of just how long-lived in the second half of their NYC tasting.

1977 Graham's Vintage Port, $200
Rupert Symington called the cooler 1977 a "legendary" vintage for VP: "It was the first vintage that 'rebooted' Port" on the international market. Coming at the heels of the revolution in Portugal, this vintage "sold very well." Holy sh*t, what a nose this `77 delivers. Dried mint leaves, black cherries, rose petals, earth, cocoa, cherry liqueur, and lavender, it goes on and on and on and on. The palate freshness and transparency are off the charts. It's long, impeccable, pure, and pristine. In other words, it's like a Beethoven Symphony in a glass, and a f*cking triumph of Portuguese winemaking.

1976 Graham's Single Harvest Tawny Port, $550
Here's another early curve-ball for you: not a VP technically, but a vintage/single-harvest Tawny (tasted at dinner following the formal tasting event). I'm a sucker for single-harvest Tawnies, so I was predisposed to think that this `76 would kick ass, which it did. Sultana, fig, dates, toasted walnuts, pecans, toffee, gourmet coffee grounds, warm baking spices, sweet vanilla, caramelized brown sugar… it's all there, in an extremely smooth, succulent package that's of course lusciously sweet, but balanced quite well by freshness that's rare for the category. Wow.

1970 Graham's Vintage Port, $350
Finally, a VP harvested from before my vintage! This of course was the year when the Symington family acquired W & J Graham's. It's an exceptional congruence of quality and approachability (like a great Mozart ear-worm melody). Sporting earth, baking spices, and caramel, and an almost nutty note, this VP is lip-smackingly tasty in the mouth. Still vibrant, figgy, and delicious.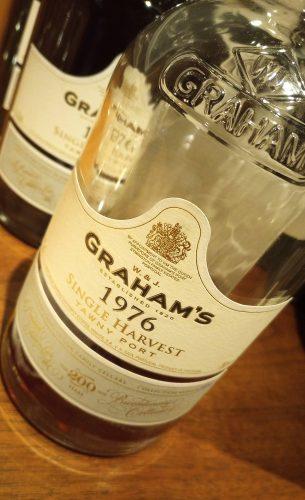 1966 Graham's Vintage Port, $400
This was another selection tasted at dinner, paired with a classic blue and cheddar cheese course (lights out, folks!). This is a rich, rewarding, and attractive vintage of Graham's, with eucalyptus and very mature red fruit action all around. After some time in the glass, the sharp acidity softens and the smooth, silky mouthfeel rewards the more patient sipper.

1963 Graham's Vintage Port, $445
1963 was a cold and wet vintage in the Douro, but saw balanced conditions overall, and was the first Port vintage to see good international market demand (coming after the depressed economic conditions that followed World War II). Opening with Christmas cake, tea leaf, and dusty spice, this VP is well-developed (if a tad hot). There's great tension on the palate, which is powerful, structured, long, and chewy. It's a stalwart, like a Classic Rock AOR staple.

1955 Graham's Vintage Port, $425
Legend has it that most of this vintage was drunk at home in Portugal, and there's precious little of it available in the wild now. This comes off like a jazz standard, sultry and classy at the same time. Rum, dried cherry, eucalyptus, crushed walnut shell… it really draws you in closer on the nose. Silky, sultry, supple, it's at once potent and lovely.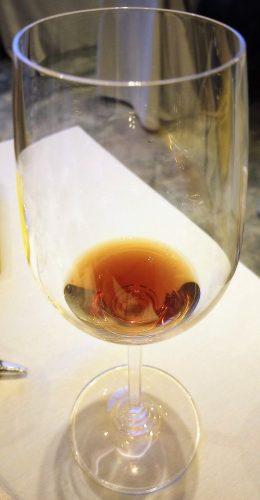 1948 Graham's Vintage Port, $NA
The `48 vintage began with early budding and prolific flowering, but a later heatwave towards harvest ultimately reduced yields. There's an almost viscous-like quality that resulted, with coffee and toffee for days. The long, spicy finish is almost leathery, spicy, and smoky. It's an example of beautiful technique combined with both precision and crowd-pleasing raw talent (like a Django Reinhardt performance).

1924 Graham's Vintage Port, $1810
We conclude this extraordinary lineup with what might be the most extraordinary selection of them all. As per W & J Graham's, in an extreme case of understatement Gordon Cosens wrote in the Alto Douro on October 10, 1924: "That the `24s will turn out better than an ordinary vintage seems to be the general opinion." In hindsight, it seems inevitable that the vibrancy of the cooler 1924 vintage would create a wine befitting of the roaring `20s from which it hails. Incense kicks things off, followed by licorice, dried cherry, and spices galore. The palate is still as fresh as a daisy, sporting figgy, plummy fruit flavor. Elegant and almost impossibly alive, the supple, savory, long and energetic mouthfeel is as a dreamy as a Duke Ellington or Claude Debussy composition.
Cheers!