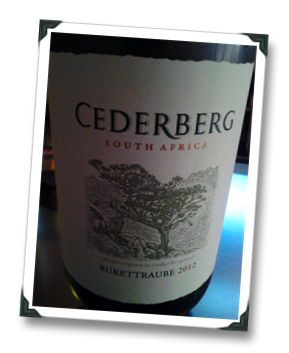 On a (very, very, monsoon-season-like) wet day in Philadelphia a couple of weeks ago, I spent some time in the basement of Philly's Jet Wine Bar on South Street, being interviewed for a podcast by owner (and archeologist – she was about to embark on a multi-stop tour taking her to Italy, Scotland, and Iraq) Jill Weber and Brit-turned-PA-local Philip Silverstone.
We had a good time, recording two shows that you should now be able to check out now over at Phil's website, talking wine and my first booze love, craft beer. The wine portion is embedded below for your listening convenience, peeps. The Time Out With Phillip Silverstone show can be heard anytime and anywhere worldwide via the free TuneIn Radio app or at TuneIn.com (search for Phillip Silverstone)
Jet is a freakin' cool, cool place for a wine geek. Jill prides herself on championing the obscure, and it is for sure the obscure that gets championed at Jet. Let me put it this way: when I visited, some of the more recognizable grape variety names on her list were Ribolla Gialla, Trebbiano, and Bonarda. She had included selections from Morocco and Turkey. It was a wine geek's wet dream, in multiple senses of the phrase. The food at Jet is also pretty tasty, so if you're South Street bound and want a break from hoagies, beer and cheesesteaks, you'd do well to check it out.
Talking Wine on Time Out With Phillip Silverstone
Jill pulled out a few interesting selections for us to taste during recording that day, and I'd like to introduce you to each of those, all of which run about $15 a pop (suck it, you Joe-only-reviews-crazy-expensive-wines whiney-pants complainers!)…

2013 Galen Glen Gruner Veltliner (Lehigh Valley, PA)
What a surprise. I rather like Galen Glen's wines when I toured PA wine country many months ago, so it was nice to taste such a strong local example while sitting in a Philly wine bar and recording a local radio show. This is Sauvignon lover's Gruner with screaming grapefruit and creamy palate depth, but also lots of aromatic spice, veggie/herbs, and citric fruit that rang true for the variety. You wouldn't mistake it for Austrian, but you would probably recognize it as Gruner, and a pretty darn good Gruner at that. This is a white wine capable of making a lot of friends.

2012 Château La Colombière "Vinum" (Fronton)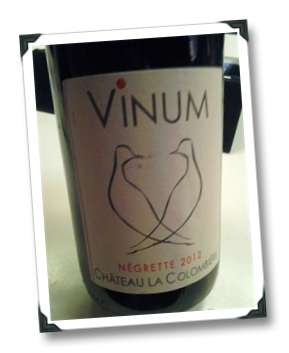 I shouldn't have liked this 100% Négrette red, but I did. What I mean is, it started off with a bit more Bretty funk than I like in my reds (even when they're French), but that evolved into aromas of cloves and earth and I dug it more and more as the minutes unfurled. There was nice little bedrock of tannin, but a lot of bright, brambly, rustic red berry fruits and tart cherries jumping off the top of this. This is wine for bistro fare, and will work with burgers, roasted veggie dishes… I dug the potential versatility of it. A wine for now rather than for later, but drinking it is kind of like running into an old friend while in a good mood. But I still think Brett is an enemy (sorry). Just not as much of an enemy under a guise like this. Sh*t, I'm getting soft in my middle age, aren't I? Look, just shut up, you!

2012 Cederberg Bukkettraube (South Africa)
Good luck pronouncing it (if you're successful, I'd appreciate some pointers on that). Also, good luck understanding it out of context. Seriously, I think this is an easy wine for critics to dismiss as overly simple, but that would be missing the point of it almost entirely, which is that it is supposed to be simple/refreshing/easy-to-drink. This is a rare grape (Wine Century Club wannabes, take note!), and the white wine it produces is a floral one, with vibrant, light citrus fruits. The thang about this wine, for me, is the texture, not the complexity; it's all about drink-me-now-with-chips-and-salsa vivacity; which is what you will want to do, assuming you can find it.
Cheers!