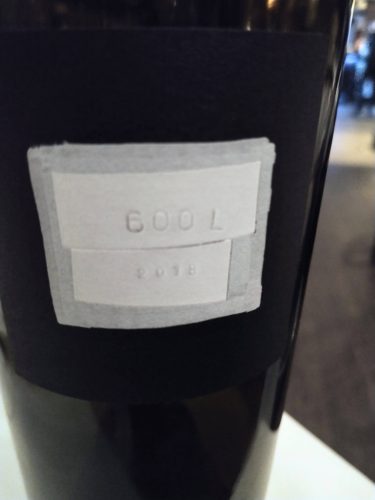 Earlier (ok… much earlier) this year, I had the opportunity to hit up an in-person, sit-down tasting media dinner (the idea of which seemed almost too quaint to even contemplate during COVID) with Rodney Strong's Director of Communications Chris O'Gormon and head of winemaking Justin Seidenfeld. I've now known these guys for a long time, so it was an easy (and vaccinated/boosted) call to jump at the invite.
Despite having a lengthy history with the Rodney Strong brand (who longtime 1WD readers will recall were pretty much at ground zero of the whole online wine influencer thing), they continue to surprise me. Every time I think that I have them pegged stylistically, they more or less prove me wrong. What they are truly consistent about these days is offering consistently rich, very high quality Sonoma action for the money.
RS recently expanded Seidenfeld's role, placing him in charge of oversight of the vineyards, and asking him to do a soup-to-nuts audit of their winemaking and winegrowing practices. Seidenfeld is opinionated, thorough, and decisive, and that's resulted in RS retooling hundreds of acres of plantings. And resulted in a wine that's now become an almost ridiculous, case-buy bargain…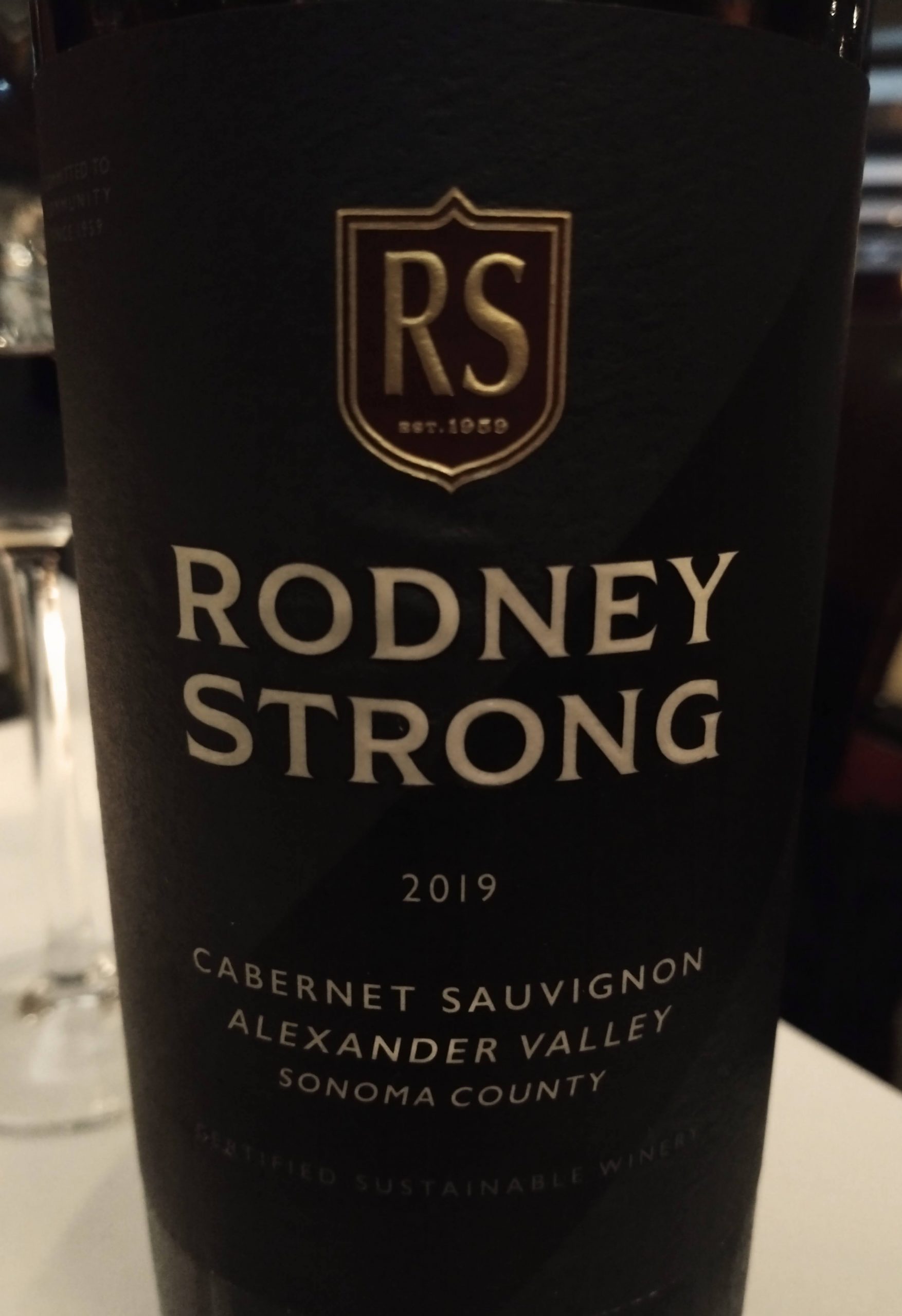 2019 Rodney Strong Alexander Valley Cabernet Sauvignon, Sonoma County, $30
First, let's talk about that bargain. At $30, RS' 2019 Alexander Valley Cab is a screamin' deal. Powerful and poised, it ought to feel bigger considering its ABV, ought to smell oakier considering its 24 months in barrel, ought to seem flabbier given its breadth and opulent plummy fruitiness. Nope, nope, nope. It's rich, rewarding, and yet structured, tight, earthy and mineral. Some of that, I suspect, comes to an exceptional vintage in the region in general. But clearly the production ship at RS continues its slow, steady turn towards a fresher backbone to support their modern, silky style. This red is a minor triumph in that regard.

2019 Davis Bynum Dutton Ranches Pinot Noir, Russian River Valley, $58
Just about 50 years ago, Davis Bynum became the first winery to produce a single-vineyard Pinot from Russian River Valley. It's basically been a can't-miss sourcing site ever since, which helped prompt RS to buy them in the first place. Delicious, spicy, and supple, this red screams "top-shelf" and "steakhouse" and I suspect would be as "can't-miss" a pick from the wine list as its vineyard source is for great RRV fruit. In other words, RS is continuing to do the Bynum name proud here.

2018 Rowen Wine Company '600 L' Cabernet Sauvignon, Sonoma County, $150
This red (along with 600 R, more on that in a minute) is part of a limited production project to show off the highest end of RS' portfolio prowess, and one that I've been fortunate enough to follow for a few years now. It's Left Bank Bordeaux inspired, blending Cab with Petit Verdot. For the Cab, they sourced from the most vigorous vines at high elevation on Cooley Ranch (one of western Sonoma County's most impressive vineyard sites). This is intense, deep stuff, with ample spiciness, and fantastic structure. It is long, powerful, and means business, revealing what it wants to when it wants to do it. The glimpses you get, however, show great promise: cedar, leather, blackcurrant, and swoon-worthy headiness that's equally elegant and showily impressive.

2018 Rowen Wine Company 600 R Red Wine, Sonoma County, $150
600 R acts as a sister wine to 600 L, taking inspiration from Bordeaux's Right Bank (being composed of over half Merlot, with 29% Cabernet Franc and 12% Cabernet Sauvignon). This blend came about as Seidenfeld and winegrower Ryan Decker became more and more enamored with the fruit coming from certain blocks on Cooley Ranch, including Sky High, Thompson and Prune Orchard. Figuring that they had to do something to showcase those blocks' collective potential, they came up with the idea of an 'R' to the 600's 'L'. The Merlot component is immediately assertive here, giving the wine a round, plummy feel. Peel away that fruit-forward layer, and things get very complex very quickly. Graphite-like minerality, freshness, and delightful herbal spices enter the fray, followed by clay earthy hints, tart cherry fruit flavors, and an intermingling of wood spices and blackcurrant action. Gorgeous.
Cheers!