The word rowen – which is of Middle English ancestry, from an Old Northern French variant of regain, and almost certainly will have your phone's auto-correct annoyingly trying to change it to rower – almost literally means to make hay.
Well, technically, it means "a second growth of grass or hay in one season" – in other words, a lucky break of prosperity. It's also the peculiar choice of Rodney Strong's latest (and most expensive) foray into a brand-within-a-brand, Rowen Wine Company – which, as I learned during a recent visit to their Sonoma HQ, began as a bit of a fluke.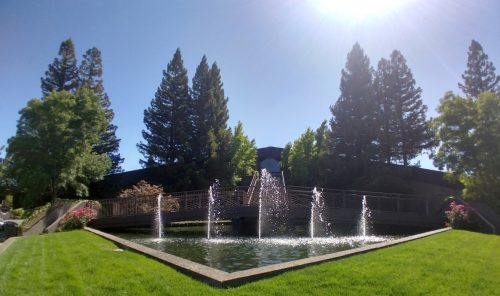 RS winemaker Justin Seidenfeld, apparently thinking that he needed to keep himself even busier, approached the Rodney Strong ownership with a request to use some of their winemaking space for his own experimental label.
They told him no. But with a caveat.
If he would make a new label for them, then Seidenfeld would be given free rein to make the wine in any way that he deemed fit; which in his mind was to be hand-crafted, premium, and exclusive. The results are probably a bit more expensive than what the RS ownership had anticipated…
This was how Rowen Wine Company was born, and it now sees use of likely-not-at-all-inexpensive Cooley Ranch fruit, vinified in Rodney Strong's premium line space, which utilizes special square-shaped steel tanks co-developed with UC Davis (containing a special internal polish that requires less water to clean, and holding up to 33% more juice than traditional column-shaped fermenters); oh, and then there are the special 600L oak casks, of which only six yearly are manufactured. So… yeah, a pricey little endeavor.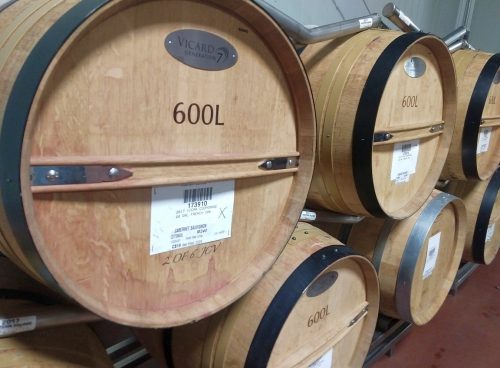 2014 Rowen "2040" Cabernet Sauvignon (Sonoma County, $125)
Technically, this is a single-vineyard Cab, sourced from Colley Ranch's Sky High block which happens to sit (waaaaiiiit for it…..) 2,040 feet above sea level (a bit of Petite Verdot and Malbec were also added). I'd say that this is the finest red that RS has crafted in the last couple of decades, but it's outpaced slightly by its more expensive younger brother (more on that in a minute). Big, bold, and dark – dark color, dark spices, dark plums, dark tobacco, dark… attitude. It has some of the structure of mountain fruit without the associated burliness, and is begging – begging, I tell ya! – for a very large and very grilled steak.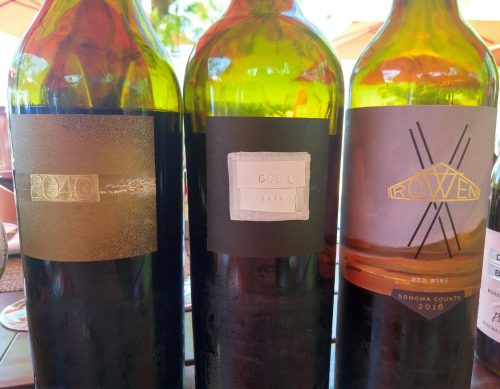 2015 Rowen "600L" Cabernet Sauvignon (Sonoma County, $150)
Simply put, RS knocked it out of the park with this release. Only 70 cases (allocated to two bottles per customer) were made from a selection of fruit from only a few rows at Sky High. As you will have guessed, this blend of Cab and Petite Verdot is aged in the John Charles Viscard Cooperage 600L oak casks. It's silky, spicy, complex, refined, long, and very, very young. Dried herbs, black berry fruits, cedar, dark chocolate, violets… basically, enough classic Bordeaux stuff to get your high-end-vino juices flowing at full speed. This is special stuff, and will be drinking awesome for the next decade or so.

2016 Rowen Wines Red Wine (Sonoma County, $55)
For those of us who aren't 1%ers, Rowen has the 5000-case production of their entry-level red, now in its third vintage. While it's pricier siblings are all structure and elegance topped with pomp and circumstance, the Red (a blend of Cabernet Sauvignon, Malbec, Syrah, and Viognier in this vintage) is mostly a younger, more fun-loving, friendly affair. It's got just enough of everything – just enough black fruits, just enough red fruits, just enough juiciness, just enough freshness, just enough playfulness, and just enough seriousness. If that sounds like it's destined to be a safe, go-to business-dinner red pick, that's because it is.
Cheers!