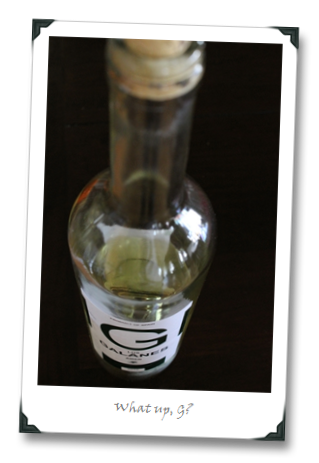 In Spain's La Mancha winegrowing region, there is a saying (and no, it's not "Don Quixote slept here," though that's a reasonable guess):
"Nueve meses de invierno y tres meses de infierno."
Which means, "nine months of Winter, and three months of hell."
This is how the locals describe the climate of La Mancha, where it can go as low as 10F in the coldest months, and in the low 100sF in the hottest. Rainfall is ridiculously scant in the region (about 14 inches per year), and so vines are planted on average about eight feet from one another in order to maximize the amount of that scarce resource that does manage to hit the ground.
The result of such low planting density is that La Mancha has nearly half a million hectares under vine, making it not just the largest winegrowing area in Spain, but the largest winegrowing area worldwide.
And the grape that lays claim to the majority of that space?
Meet the lowly Airén – a white wine grape that most folks know nothing about, but which, by far, dominates the statistic (trivia alert!) of most-planted grape (in terms of  area under vine) in the world…
Airén is "lowly" because most of the wine made from it is fairly banal – citric-like, one-dimensional juice that either finds it way into bulk wine, or into Spanish brandy; in that sense, it's a bit like Ugni Blanc, which often has the same liquid destiny (only the juice and brandy in that case are French).
For the same reason of questionable wine quality, La Mancha generally is often thought of as lowly as well. Certainly Airén isn't the only grape being grown there; Tempranillo (there called Cencibel) also makes an appearance, but the problem is that a lot of that is plonk, too, resembling less the full-bodied grip of Rioja and more a mix of Dr. Pepper, grain alcohol and a splash of liquefied tire rubber. I occasionally am sent Tempranillo samples from La Mancha, and while I don't doubt that great examples exist out there, I'm still waiting to receive one that comes close to floating my vinous boat even a fraction of a fathom.
But there are up-and-comers among the 300-some-odd wineries now in the official D.O. of La Mancha (which covers a still-really-large but not-totally-ginormous area of 180,000 hectares) who are making interesting wines, much of which can be had for a song since the D.O.'s reputation is still in the process of catching up to the best stuff coming out of the region. And one of the samples of that poor lowly, beleaguered Airén recently came my way which shows just what kind of bargains can actually be had:

2010 Los Galanes Airen (La Mancha)
Price $7
Rating: B-
What, a  "B-" wine is getting featured? You might think I'm going soft, but not unlike another featured B- quaffer, Emiliana's racy Eco Balance Sauvignon Blanc from Chile, this wine might not offer mind-blowing complexity but it sure as hell offers great value for money in a quaffable white that feels tailor-made for warmer Spring weather.
Mineral-driven, lime-and-grapefruit refreshment is the order of the day with the Los Galanes. Tropical fruits start to peak out their teeeeeny little heads in the flavors and aromas of this wine, as do hints of herbs and lemons. For around seven bucks, this wine delivers way more complexity and harmony than your jaded wine-guzzling ass should reasonably expect. And a chilled cooler of this is going to disappear very, very quickly at a Spring picnic (especially if I happen to be around). It's like searching for the remote in your couch cushions and instead finding a ten dollar bill – not gonna change your life, but it will make it auspiciously happier for a little while.
Don Quixote would have been proud; I think… tough to tell, though, since he was kind of nut job (might have been that crazy La Manchan climate…).
Cheers!