This Summer, I'll once again become an honorary Cretan.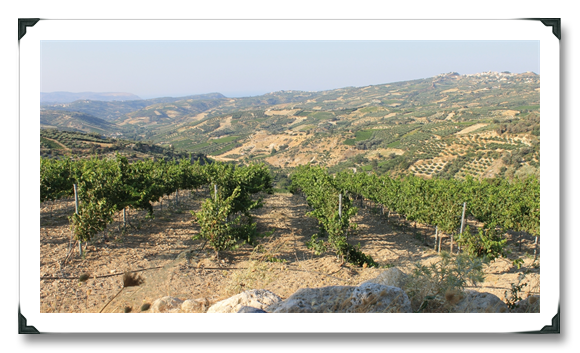 For starters, next week I'll be working with Wines of Crete in leading two trade and media educational seminars and tastings on the native grape varieties of the twelve recognized PDO and PGI designations of one of Greece's largest and most dynamic (and challenged!) winemaking regions. The tastings will be blind, and will focus almost entirely on the varieties themselves, most of which will be totally unfamiliar even to the geekiest of wine geeks. fro that perspective alone, it ought to get very interesting, particularly at the lunches and tastings that will follow the seminars. Anyway, those events are invitation-only, so if you can go, you already know about it, and I look forward to you heckling me in NYC or D.C.!
I am fairly sure I got that gig because I'm one of the few U.S.-based wine people who've actually been to Crete and then said anything about it. As some of you reading this might recall, when I first visited the island in 2012, it was on assignment for an article idea I'd agreed with the now-defunct glossy Sommelier Journal. After SJ went belly-up, I'd briefly contemplated posting that article here on 1WD, but the voice and tone was tailored for SJ's glossy style, and just didn't fit the frenetic psychosis of my normal style of writing on these virtual pages.
So instead I reached out to the new SOMM Journal, and I'm happy to report that the Crete feature will appear in the August issue of that newly revitalized masthead (assuming they don't also go belly-up this Summer; it's not likely with their much expanded readership base, but hey, anything's possible in the print world right now).
More to come on all of that that when the article (which focuses on the island's most progressive producers, and the ironies in Crete's battle to get its fine wines – which once ruled the Mediterranean commerce world – onto the modern global marketplace) finally sees the light of day, a year later than originally planned. Welcome to the wine biz, right?
Cheers!