VinItaly is… well… totally folle.
Held in Verona, Italy, bringing together hundreds of soon-to-be-inebriated members of the wine biz/trade/press/you-name-it, and functioning as a focal point for all (and I do mean all) of the wine regions of Italy, there is no other world wine event that combines quite the same blend of creativity, craftsmanship, and chaos.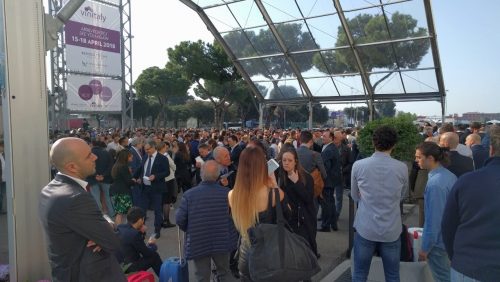 That VinItaly has been held for decades and still isn't quite what the Germans would consider as appropriately organized is less a statement about the event itself (which is, all in all, quite well-run), and much more an aspect of the reality that no one (and I say this as someone of Italian descent) is going to be able to successfully corral that many Italians in one place at the same time.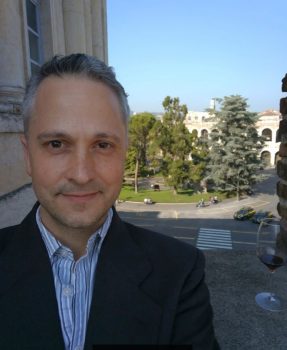 VinItaly, for all of its madcap madness, is actually an overwhelming surfeit of vinous pleasure for lovers of Italian wine. Weaving in an out of the complex of crowded, airplane-hangar-sized event spaces (organized by Italian wine regions), on the second day of the event I actually found myself wondering if I was going to be able to make it the full four days.  And I'm an extrovert.
But once everything was over, I found myself loving VinItaly. Not despite the madness, but because of it; because that unpredictable chaos is baked into the DNA of Italy, and, to some extent, its wines. So it's fitting that some of my most memorable tasting episodes took place entirely by chance while I was there on a media invite earlier this year.
Because VinItaly is so, well, folle, I'm going to break up the highlights into two separate posts. As always with 1WD feature material, the focus is on the stuff that I fond most interesting; the wines that really blew my dress up for whatever reasons. There are a few too many highlights for me to give them the badge treatments, which I hope and trust that you'll forgive. Not all of these wines are available stateside, and I'm hoping that some focus here can help rectify that.
So pour yourself a glass of something obscure from the Italian hinterlands, and let's delve headfirst into the chaos…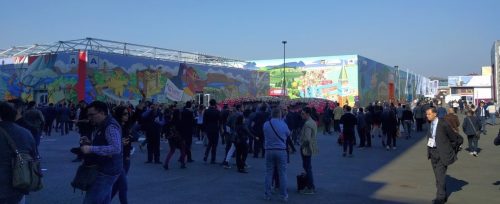 2008 G. Milazzo Federico II Rex Sicilie Spumante Brut Millesimato, Sicily $NA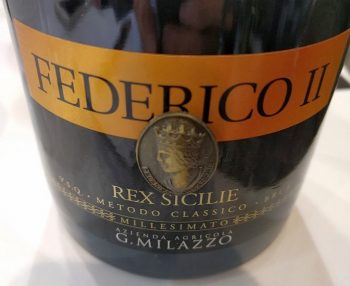 This Sicilian family-run outfit has been doing their thing for about 150 years, and is now helmed by Giuseppina Milazzo and husband Saverio Lo Leggio. Their upper-end Brut spends six years on the lees, and the result is focused, floral, toasty, citric, and brioche-filled elegance.
2004 G. Milazzo Terre della Baronia Duca Montalbo IGT, Sicily $NA
GM has their game down on still wines, as well, as evidenced by this blend of Nero d'Avola, Nerello Cappuccio, and Perricone, from 60-year-old vines. It's balsamic after its extended oak and bottle aging regimen, with cigar notes and lush flavors of spicy plums. Named after the royalty who founded the winery's home town, this is more modern and sexy than royal, but it oozes authenticity.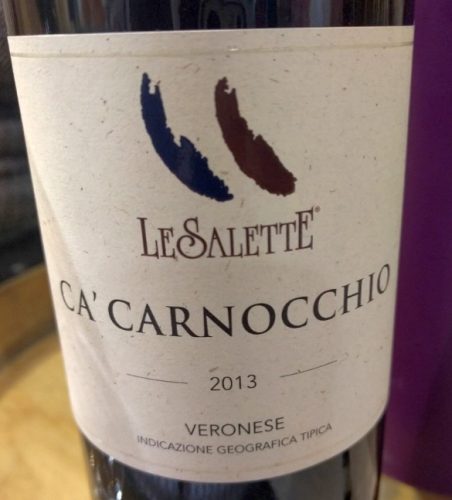 2013 Le Salette Ca' Carnocchio Valpolicella Classico Superiore, Veneto $45
This fifth-generation producer in the Veneto deals primarily in single-vineyard releases. The Ca' Carnocchio (80% Corvina) is textbook Veronese red: deep red plummy fruits, lots of enticing spices, excellent, food-worthy vibrancy, and just a hint of balsamic and fruit skins. Y-U-M-M-Y…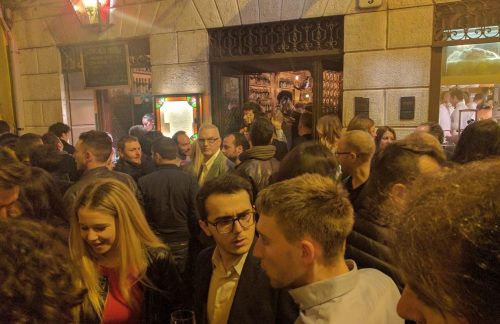 2014 Rosa del Golfo Portulano Negroamaro Salento IGT, Puglia $NA
A single-vineyard Negroamaro from 50-year-old bush vines, this will have you jonesing for grilled steak in big, bordering-on-obsessive ways. Cloves, plums, tobacco, vanilla, freshness, and the gumption to demand your attention and not feel at all guilty about it.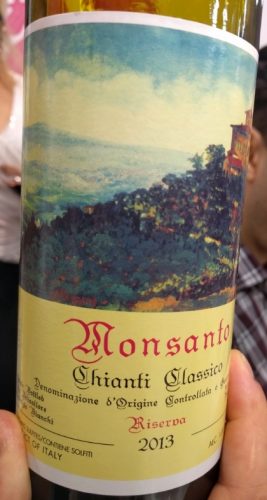 2013 Castello di Monsanto Chianti Classico Riserva DOCG, Tuscany $20
Waaaaiiiit a minute… what kind of over-achieving craziness is this??? This one is like the late-round draft pick that eventually made the hall of fame. I fond myself amazed that the price tag on this beauty wasn't 2-3 times higher. Herbs, orange rind, spices, chewy cherry fruits… this is textural, fresh, excellent, and pretty much blew the pants off a lot of other more expensive CCRs in a blind tasting we held at the Chianti stand.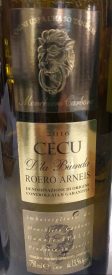 2016 Monchiero Carbone Cecu d'la Biunda, Roero Arneis DOCG, $25
Do you need more Roero Arneis in your life? If they're like this RA, and then hellz yeah, you do. Arneis has a relatively long history, even by Italian historical standards; the grape is referenced in documents dating back 600 years, and the sandy soils of the RA region owe their grape-worthiness to an ancient inland sea. Carbone's Cecu d'la Biunda is a selection from two vineyards, with the whole probably being more than the sum of its parts. There are more melons than flowers here, and it's broad for Arneis, but the elegant Arneis salty, mineral streak is there in full force in the long finish.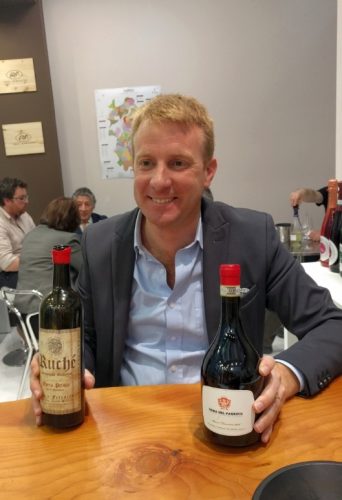 2016 Luca Ferraris Vigne del Parroco Ruché, Monferrato $NA
You might recall Luca Ferraris, the Turin-loving, tireless champion of the underdog grape Ruché, from my feature on the faces of the region last year. I caught up with Luca to taste a barrel sample of his Vigne del Parroco project, a single vineyard varietal bottling of Ruché that is an homage to the pastor who almost single-handedly ushered in the age of modern Ruché winemaking after World War II (more on that in an upcoming piece of mine over at MyNameIsBarbera.com). This is meant to show the grape in its more serious form, and it succeeds splendidly; there's jam, tobacco, roses, and a supple, focused, tight palate that lets Ruché's power and grit show off without dominating the bright cherry fruitiness.
2008 Bisceglia Gudarra Aglianico del Vulture Riserva, Basilicata $30
One doesn't often use the words "Aglianico" and "gorgeous" in the same sentence, but this Aglianico is, in fact, kind of gorgeous. Yeah, it's spicy and plummy and all of that Aglianico stuff, but the texture of this wine is so damned refined and sexy… round, structured, big, and beautiful.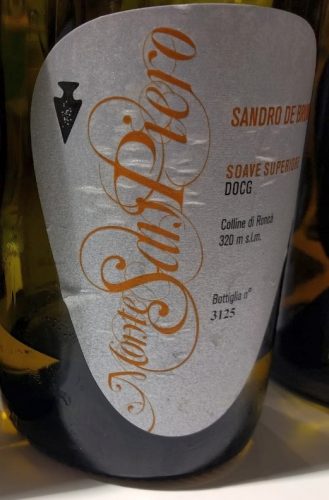 2013 Sandro de Bruno Colline di Roncà Soave Superiore, $NA
A Soave aged in tonneau? Hey, why the hell not, this is VinItaly. As you might expect from that, this is creamy for Soave, and it has heady honey notes and a mouthfeel that is round and, for Soave, quite serious. There's a nice interplay of saline, minerals, toast, and lemon peel here that, while not accompanying the longest of finishes, is simply too stimulating not to remember fondly.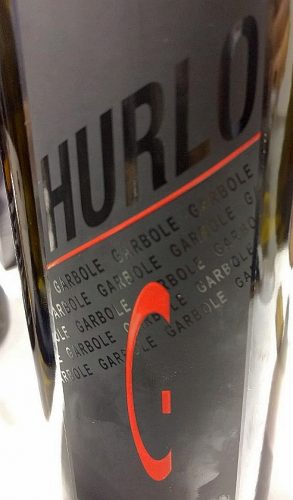 2009 Garbole Hurlo Veronese Rosso, Veneto $NA
Garbole is the project of Filippo and Ettore Finetto, who are, uhmm, not humble about their wines, which have been conceived from the ground up to be rare, exclusive, and expensive. To wit: they describe Hurlo as "a liberating scream of joy and well-being," and "the protagonist of an unspeakable exploration that exceeds all known boundaries; a stimulus and challenge of human capabilities." Alrighty, then. With Hurlo, they take the Amarone production methods and apply them to different Veneto grape varieties, resulting in a long, big, almost port-like red that is full of enough dried fruits, spices, and vanilla aspects to make you want to dislike it, but it's far too impeccably made for you to not experience at least some wonder at its inky, delicious darkness.

Next week, VinItaly 2017 part deux, in which we highlight some of the best Italian wines that I've ever (!) encountered…
Cheers!