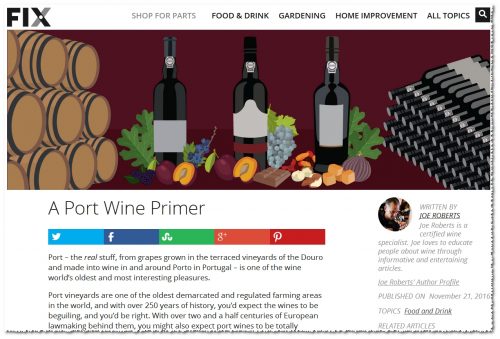 There are, in fact, only two styles of Port.
Yeah, I know, that goes against everything that your senses tell you, especially when you see thirty different types of Port for sale on a wine store shelf. But quantum physics defies much of the common sense that you develop to survive at the macro-physical level, and it happens to be true, too. It just won't give you as bad of a hangover.
Anyway, I've been singing this dois estilos de porto song for several years now, and I'm not backing down now. There are only two styles of Port wine, and the rest of it is detail. Granted, there are a lot of details, And the devil is, absolutely, in those details, and he will give you a brain-meltingly awful hangover (ask me how I know), but that doesn't stop the differences in Port types – small and large – from all being details.
If you're looking for a reminder – along with some super-nifty visual representations of the flavors, aromas, and nuances offered by most of the different types of Port expressions out there – check out my latest for Fix.com, titled A Port Wine Primer.
As always, the Fix.com way-cool infographic is embedded below after the jump, and I always get a kick out of seeing how they pictorially represent my wordiness. For the impatient among you, skip directly to the bottom to see what they did with the food pairings, it's pretty bad-ass.
Cheers!

Source: Fix.com Blog