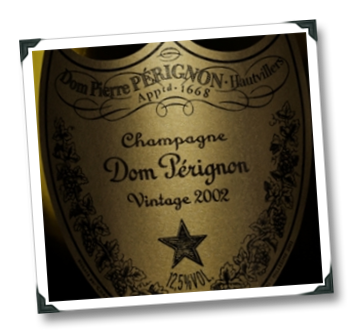 Let's get the Valentine's Day mention out of the way first thing – my views on this most Hallmark© of upcoming holidays are akin to those recently espoused by my friend W. Blake Gray. In summary: I'm not a huge fan, but I do love spending quality time with women.  For those of you who insist on having a V-Day wine tidbit, I will refer you to the news that I highlight every year at this time, which found that wine knowledge actually makes you makes you more attractive.
For those who need a little more by way of wine recommendations for V-Day festivities, I am going to tackle that topic today because with V-Day falling on a Monday I'm guessing most people are going for their (obligatory) V-Day proceedings this weekend.  Anyway… I'd like to point you to a selection of wines from a recent press dinner at Philly's fabulous restaurant XIX organized by the Center for Wine Origins (great dinner, by the way, in which I got to finally catch up with Philly wine personality Brian Freedman and Philly Wine Examiner's Jeff Alexander, among others). They are wines about which (lucky for me) I was planning to write anyway that (lucky for me) just so happen to also have potentially significant V-Day appeal – provided that your pockets are deep enough to lay down the cash for them.
Please note: generally speaking, I'm NOT a fan of going for expensive wines just for the Hallmark© V-Day holiday – I'd rather save those for anniversaries with real significance – but I share the following because they can serve triple duty as 1) recommendations for special events that are actually special to you and aren't special because some marketing machine told you they were special, 2) are really friggin' good anyway and so wine geeks will want to try these and 3) can serve admirably in a pinch for those who can't escape the marketing hype and/or just really need to impress someone on V-Day.
So, here goes…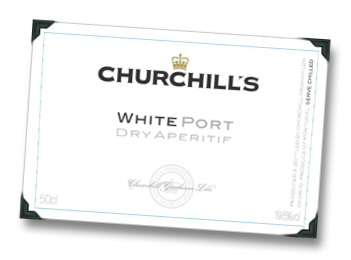 The reason that the Center for Wine Origins got some Philly media types together in the first place (though in my case I probably got invited because the CWO was a past advertiser sponsor on 1WD, and I recently passed their Wine Location Specialist exam because I'm a nerd and like doing that sort of stuff) was to taste some food-friendly wines from their big clients (the Port and Champagne industries), who are (finally) trying to (rightly) assert that their best wines are the result of the unique places on Earth from which they herald.  It's a more positive (and, in my view, ultimately more effective) spin on countering fraud and the general misunderstanding that results from the overuse of the tags "Champagne" and "Port" to describe sparkling and fortified wine styles, respectively, that are made outside of Champagne and the Douro.
For the most part, the Champagne and Port industries have won the legal battles to ensure that the phrases aren't used deceptively on bottles of wines that don't actually come from those regions, which might be why Champagne in particular seems to be moving away from the gross negative campaign they smeared wine lovers with last year and instead are now trying to promote the positive things that differentiate their best offerings. And a few excellent examples of the true power of wines of place from each of those industries was on display at that media dinner.

NV Perrier-Jouet Blason Rose (Champagne) $50
A hint of sweetness, a little edgy, and a tart streak – everything you're looking for in a dinner companion on V-Day, I suspect!  In this case, the tartness is in the cherry fruit and the edgy is in the racy acidity. The sweetness balances it all out, just as is does in your sweetheart, and the entire package is full-on sexy appetizer fare.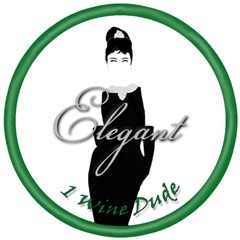 2002 Dom Perignon (Champagne) $130
Yes, it's way expensive – but holy sh*t it's probably worth it.  Actually, it will probably be worth it six or more years from now, when it really should be opened, giving it time to soften out the edges and let the flowers, spices, tropical fruits (about a baker's dozen worth are in there) and brioche all integrate. This wine could easily have also been labeled "kick-ass"or "crowd-pleaser" but above everything else it exudes the elegance you'd expect when you plunk down 100 clams for a bottle of the real-deal.

NV Churchill White Port (Porto) $22
White port? Oh, yeah, baby – from 100% Malvasia Fina grapes in Pinhão, and aged 10 years in wood. The result is not what you'd expect if you're used to the white ports that are served mixed with club soda and lime.  This sucker is downright sherry-like, nutty, complex, carrying caramel overtones but really quite dry, with a enough acid to stand up to venison, and – here's the crowd pleasing part – a bit cloudy with floating bits of sediment that you pour into the glass without filtering or decanting. Initially a hard sell for obvious reasons which is why you need to serve it with a main course and/or after a few glasses of the bubbly, so that in stead of being greeted with an "ewwwww" your dinner partner greets it with an "mmmm…" and you get people discussing how unexpectedly delicious it is.

Getting an honorable Crowd-Pleaser mention is the designated dessert wine from our media dinner, a Smith Woodhouse 1999 Late Bottled Vintage Port (Porto, $29). It's easy to understand the draw of LBV – they promise some of the complexity and smooth-drinkin' of a mature Vintage Port, without all of the waiting (and often without the decanting – though in this case it's a "traditional" style LBV that does throw sediment and needs some decanting before serving), and usually at a third of the price.  I say "honorable mention" because I think this wine, though very approachable with blackberry, blueberry and peppery spices, is too much in the "puts-hair-on-yer-chest" territory to be a big hit with the ladies.  BUT… serve it with chocolate (the darker the better) and you'll have something that both wine geeks and chocolate geeks will be talking about at the end of the meal.
Cheers – and as I say each year around this time, may you be lucky in wine and love!!