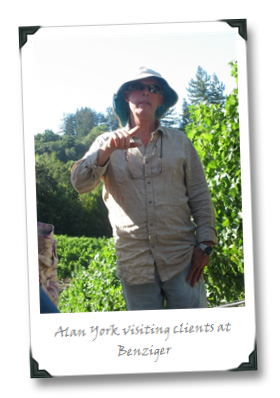 In the latest podcast installment here on 1WineDude.com, I interview Alan York, an international consultant on Biodynamic viticulture and farming, who I met last year when visiting Benziger (one of Alan's clients).
Alan is probably best known as the consultant who is overseeing the Biodynamics conversion of mega rock star Sting's vineyard area in Tuscany.
Despite being fully immersed into the world of Biodynamics, Alan has a pretty laid-back, live-and-let-live approach to BioD farming in general.  Except when it comes to talking about all-out attacks on BioD, particularly winemaker Stu Smith's blog Biodynamics Is A Hoax.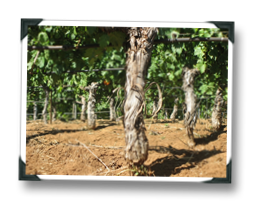 Alan talks to me about his work with Sting, his views on the differences between Organically- and Biodynamically-farmed wines, how to explain Biodynamics to the layperson, and explains why he's flummoxed that Biodynamics would come under attack in the first place (though he certainly acknowledges its inherent strangeness).
It should be another fun opportunity to discuss an always hot-button, powder-keg topic on the virtual pages of 1WD.
Next week… I interview Stu Smith himself to get the opposing viewpoint.  Stay tuned…
Cheers!
1WineDude Radio: International Consultant Alan York Talks Biodynamics