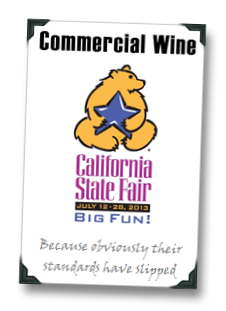 As you read this, I'll be missing the after-after-after parties at the 2013 Wine Bloggers Conference (insert your preferred sad face emoticon here) so that I can… work. Sort-of.
This week, I'll be undermining the previously stellar reputation of the commercial wine competition portion of the California State Fair, acting as one of the judges. This is my first time judging at the event, and I'm stoked because the list of judges contains the names of several people I'm happy to be able to call friends, and many more that I deeply respect. I'll try not to piss too many of them off as I drag their reputations in the mud with my presence.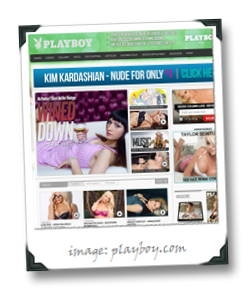 While we're here, I thought I'd also point out that you might be able to tell whether or not some people wear underwear based on the wines that they like. So sayeth Master of Wine Tim Hanni, anyway, in his recently-released book Why You Like The Wines You Like (about $20 on Amazon.com – full disclosure, I received a sample copy of the book, and Tim mentions me favorable on one of its pages), and my latest published piece for Playboy.com is an interview I conducted with the iconoclastic figure. We chat about the implications of his research on relationships, wine buying, and wine criticism; go check it out (and try not to get too distracted by the pictures…).
Finally, I wanted to officially announce the long-overdue guest for Episode Five of The Punch Down! Get ready, this one is gonna be a bit off the rails…