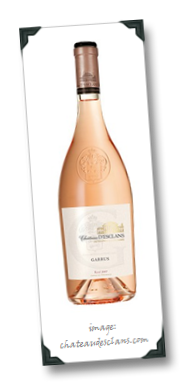 Hey dudes (that's an open term… and meant to include dudes into dudettes, or alternatively dudettes also into dudettes): thinking of stopping by the flower shop on the way to picking up that hot date? You might want to hit the liquor store instead.
The Times Live reported last week that, according to an on-line poll, women see wine as not just important but essential to a romantic date:
"In a global poll of 10,500 women in five countries, two-thirds of respondents said that drinking wine is an important part of the dating ritual. Nearly 68 percent said a glass of wine is essential when it comes to creating a romantic setting, compared to 20 percent who said it's not important."
I don't know about you, but I sure as hell am NOT going to argue with a group of 10,000+ women. No. F*cking. Way. Would you like another glass, honey?
Come to think of it, I rarely even argue with the two women with whom I live, though one of them (my three year old daughter) can turn in surprisingly cogent reasoning (for her age, I mean) on why she should, in fact, be permitted to have a second chocolate chip cookie.
Anyway…
Interestingly, rosé seems to be the big winner in all of this survey results business, with red wine being the big ol' loser…