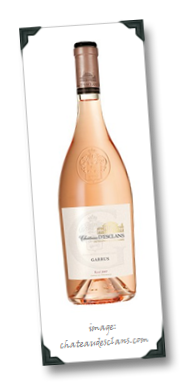 Hey dudes (that's an open term… and meant to include dudes into dudettes, or alternatively dudettes also into dudettes): thinking of stopping by the flower shop on the way to picking up that hot date? You might want to hit the liquor store instead.
The Times Live reported last week that, according to an on-line poll, women see wine as not just important but essential to a romantic date:
"In a global poll of 10,500 women in five countries, two-thirds of respondents said that drinking wine is an important part of the dating ritual. Nearly 68 percent said a glass of wine is essential when it comes to creating a romantic setting, compared to 20 percent who said it's not important."
I don't know about you, but I sure as hell am NOT going to argue with a group of 10,000+ women. No. F*cking. Way. Would you like another glass, honey?
Come to think of it, I rarely even argue with the two women with whom I live, though one of them (my three year old daughter) can turn in surprisingly cogent reasoning (for her age, I mean) on why she should, in fact, be permitted to have a second chocolate chip cookie.
Anyway…
Interestingly, rosé seems to be the big winner in all of this survey results business, with red wine being the big ol' loser…
To the virtual tape:
"Since 2009, consumption of rosé wines has grown a staggering 160 percent, and 16 percent of women said that's all they'll drink. Overall, 51 percent of women said they prefer red wine — that's a 15 percent drop from 2009."
So… if you're planning on wooing a lady, and are looking to up your wine IQ as a result of the above findings (and we've known for a long time that perceived wine knowledge makes you appear sexier, by the way), this news certainly suggests that drinking pink ought to be (very) high on your list of preferred strategies (you can start by earning the 1WD badge in the mobile VinPass game, which currently is based on tasting rosé wines – and would, at the very least, get you some empirical visual proof via your smart phone that you at least tried to get on your better half's better side… just sayin').
This all got me thinking about the rosés that I've tasted recently from the sample pool, and what I might recommend for such shenanigans noble lovelorn pursuits, and one bottle stood out as particularly memorable.  Proceed with caution, though – this week's featured wine is really damn good, but really damn expensive, and probably best reserved for a really damn special night with a really damn special someone: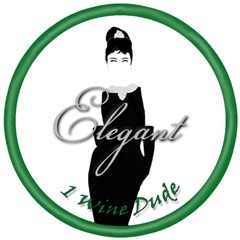 2008 Château d'Esclans "Garrus" (Côtes de Provence)
Price: $90
Rating: A-
It's self-billed as the world's "best" rosé wine, and unfortunately has the price-point to match.  Having said that, you'd be hard-pressed to match the complexity and elegance of the Garrus among its rosy competition.  It's a demanding wine, with red berry fruits and floral notes sitting atop a firm structure that is clearly built for aging, and most people (even wine geeks) don't have much rosé-aging experience (I once aged a bottle of Napa white zinfandel… the results were… uhmm… not great). Whether or not you consider it the best rosé, chances are good that you'll find it one of the more memorable wines that you ever try.
Looking for a cheaper but also-elegant alternative? The 2009 Château d'Esclans "Whispering Angel" delivers capably at around $17 (and of course carries the Château d'Esclans cachet name factor, just in case you need it for date-night purposes… not that you're shallow, honey… I didn't mean it like that.. OMG! YOU ALWAYS DO THIS!!!… okay, that's it, we are LEAVING!).
Cheers!