Today continues the focus this week on The 2012 1WineDude.com CA Petite Sirah Taste-Off, reporting on the results of the second and third rounds of the single-elimination, sixteen-bottle tourney. Click here for background on the bizarre genesis of this thing, and the results of the first round (if you missed it, please read it, because the rest of this isn't gonna make a whole lot of sense until you do).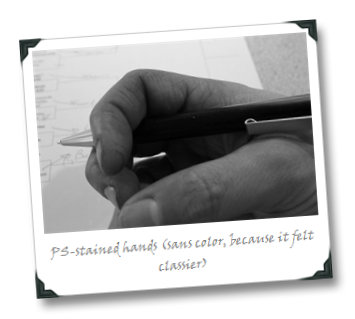 I'm not going to lie, after round one I was starting to regret picking Petite Sirah as the variety of choice for this tasting experiment. Mostly because I looked like something from The Black Lagoon, with purple hands, purple fingernails, purple lips, purple tongue, purple teeth.
On second thought, make that The Purple Lagoon… Anyway…
If we take price-point as a rough equivalent of potential "ranking"  (in terms of being a hint of a wine's complexity and overall quality, which we all know it isn't but ought to be, in Perfect World) then the first round of our tourney provided no real upsets, though did produce some close battles that wouldn't have been suggested by the differences in SRPs between the contenders.
I found that surprising, because I was convinced there would be an upset at some point. And the second round of bouts, thankfully, didn't let me down. Following are the results of Rounds Two and Three…