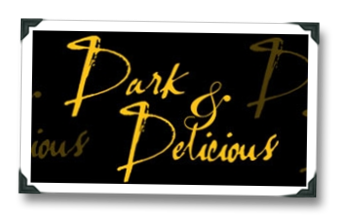 I've got a pair of tickets to give away to the upcoming Dark & Delicious Petite Sirah event in Alameda, CA on February 18th – and they might just have YOUR name on 'em!
The Dark & Delicious event is organized by P.S. I Love You, which is probably the world's most passionate collection of fans and promoters of the powerful wines made from the Petite Sirah grape (interestingly, we can go back in the annals to the very beginnings of 1WineDude.com and find me professing myself as one of the lovers of PS).  Here's how Jo Diaz of www.wine-blog.org and the uber-promoter of all thing P.S. I Love You describes the event:
"There are 48 wineries pouring their Petite Sirahs, with nearly 30 foodies, creating foods to go with Petite Sirah. This is a medium-sized event (about 800 people attend), and most of the winery owners and winemakers are the ones pouring their wines.

February 18, 2001, from 6:00 to 9:00 p.m. Three hours of wining and dining, free parking, all for $63.00 per ticket, at Rock Wall Wine Company in Alameda… Overlooking the San Francisco Bay skyline. The only restriction is that attendees must be 21 years or older to attend.

The foods being offered are well beyond bread, crackers, and/or cheese… People enjoy delightful meals, which also finishes with eclectic chocolate companies. The quote from Tom Merle says it best, because he's been to every event in the SF Bay area… 'You offer far more real gourmet treats than any other of the marketing association tastings.'"
You know the drill – the giveaway covers the event tix only (sorry, no travel or any other expenses), and to enter you need only comment on this post with a Petite Sirah recommendation for your fellow 1WineDude.com readers. On Friday, January 28 at 6PM ET I will randomly select one commenter from this post as the winner (who will be notified via e-mail).
Cheers – and good luck!