If you live in the U.S. (and chances are high that if you're reading this, you are in the U.S.), then it's likely that you've been drinking some low-priced Malbec wine lately.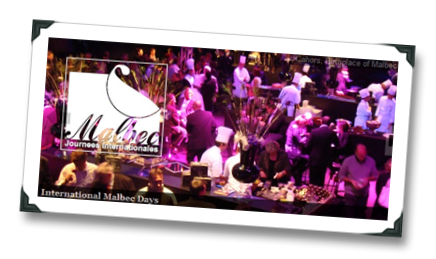 Don't take my word for it – for some hard data on Malbec drinking trends in the U.S., you can check out a recent article by Laura Saieg on WineSur.com:
"According to a report issued by Nielsen, in the last 52 weeks, the consumption of Malbec grew by 60%. This makes Malbec the best performing variety in the US market… In 2009, in spite of the pronounced decline of American economy, there was a consumption increase of 6 million cases with respect to 2008. Most of these cases were within the retail price bracket of under USD 10 per bottle. This was due to the fact that, in response to the crisis, consumers changed their habits and chose less expensive wines. Americans changed from consuming less expensive bottles to focusing on obtaining the best possible value. Restaurant wine sales fell by 6% to 9% this year as consumers, under tight budgets, stopped dining out and preferred to stay at home and buy wine at wine stores."
Maybe you've had one (or several) of those extra 72 million bottles of Malbec consumed in the good ol' U.S. of A. last year?  Looks like we can't get enough of the stuff.
What's most interesting, from a marketing / consumption / trending standpoint, is that you probably had that bottle at home while overall you were drinking less expensive wine (in both senses of the term).
By any measure, that's a big coop for Malbec producers during the global recession, and it will be interesting to see if the trend continues.  It's unclear from the WineSur.com article if most of the Malbec that we Americans gulped down was from Argentina, but it's not unreasonable to conclude that.
Which might be why the French, who invented the stuff, are coming (possibly quite late) to Malbec bandwagon party…