If you live in the U.S. (and chances are high that if you're reading this, you are in the U.S.), then it's likely that you've been drinking some low-priced Malbec wine lately.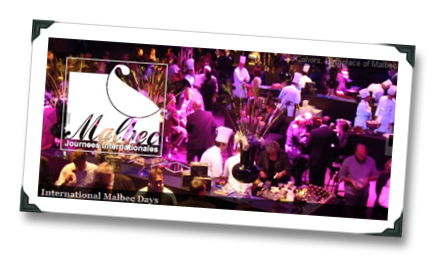 Don't take my word for it – for some hard data on Malbec drinking trends in the U.S., you can check out a recent article by Laura Saieg on WineSur.com:
"According to a report issued by Nielsen, in the last 52 weeks, the consumption of Malbec grew by 60%. This makes Malbec the best performing variety in the US market… In 2009, in spite of the pronounced decline of American economy, there was a consumption increase of 6 million cases with respect to 2008. Most of these cases were within the retail price bracket of under USD 10 per bottle. This was due to the fact that, in response to the crisis, consumers changed their habits and chose less expensive wines. Americans changed from consuming less expensive bottles to focusing on obtaining the best possible value. Restaurant wine sales fell by 6% to 9% this year as consumers, under tight budgets, stopped dining out and preferred to stay at home and buy wine at wine stores."
Maybe you've had one (or several) of those extra 72 million bottles of Malbec consumed in the good ol' U.S. of A. last year?  Looks like we can't get enough of the stuff.
What's most interesting, from a marketing / consumption / trending standpoint, is that you probably had that bottle at home while overall you were drinking less expensive wine (in both senses of the term).
By any measure, that's a big coop for Malbec producers during the global recession, and it will be interesting to see if the trend continues.  It's unclear from the WineSur.com article if most of the Malbec that we Americans gulped down was from Argentina, but it's not unreasonable to conclude that.
Which might be why the French, who invented the stuff, are coming (possibly quite late) to Malbec bandwagon party…
The next International Malbec Days festival is being held in Cahors, self-described as the "Birthplace of Malbec," on May 21-23 (date of the festival, not the birth date of Malbec).  I will be there on a press junket (as will a few other wine bloggers) to cover the events.  The festival appears to be part of a larger marketing push to get Cahors wine a bit more firmly on the map and in the minds of Malbec consumers.
While it's certainly understandable for Cahors to want to ride the wave of Malbec consumption trends, they need to be a bit careful – because the Black Wines of Cahors have little in common stylistically with their Argentine counterparts.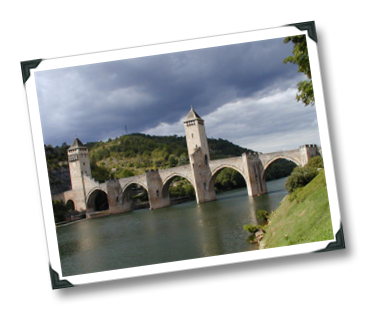 Cahors, in the southwest of France, produces only red wine and Malbec is the major variety, and it's been getting increased attention in the wine world again, which means it might be due for another disaster.  What I mean is, whenever Cahors wine gets popular, something (the Hundred Years War, the phylloxera epidemic, killing frosts) seems to come along and put an abrupt end to the party.
Anyway, the wines are sometimes historically referred to as the "Black Wines of Lot" due to the dark color of Malbec wine, and the river Lot which forms the centerpiece of Cahors itself.
During the festival, I'll be, at turns, traveling along that river, and possibly paragliding over the vineyards (not sure about that one yet… I'd rather not get myself injured on gnarled old Malbec vines…) – and, of course, tasting a lot of wine and reporting back to you on how things in Cahors compare to Argentina (they'll also be taking part in the festival).  Apparently the town's main bridge will be converted into an enormous tasting room for the event as well.  Should be fun (paragliding or not).
For more info. on the Malbec Days festival, be sure to tune back in here, and also check out  http://www.french-malbec.com/international-malbec-days/ and http://www.facebook.com/MalbecDays.
Cheers!
(images: french-malbec.com, cambridge2000.com)