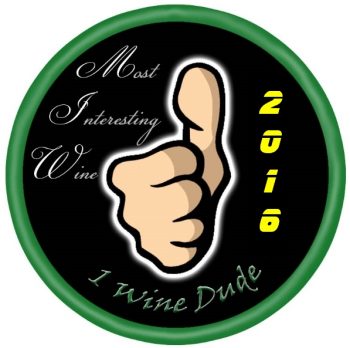 Holy shnikies!
We have arrived at the ninth (!) annual recap of the most interesting wines of the year. I feel old. Really, really, f*cking old.
Anyway, while I am coming to grips with the fact that there have been nine (!) incarnations of this list, you can check out the previous entries for 2015, 2014, 2013 (parts 1 & 2), 2012, 2011, 2010, 2009 & 2008.
I have written about the process behind the garnering of this list nine (!) times, but it's worth repeating for those of you who might be knew to this particular little game of mine:
These are not the "best" or "highest rated" wines, they are the wines I tasted which most stuck with me during the entire year, those that I felt offered the most geeky, thought-provoking experiences. Please note, these are not necessarily wines released during the year, they are releases that I tasted during the year. Also, I once again attempted to select only wines that you'd have at least some modicum of hope of obtaining. The final ranking is my own, and is totally subjective.
Once again, we have a tie. Actually, we have two ties, so the list is really a top 12 rather than a top 10. Once again, the list has some very expensive wines on it. Having said that, there are several bargains that made the MIW list this year, specifically because I found their QPR to be incredible.
In the words of Bugs Bunny: "Okay, Smokey, roll 'em!"…