What do you do after you've more-or-less totally conquered the R&B/Pop and Jazz worlds, and have become so successful in the music biz that one of your backup bands goes on to become a multi-platinum-record-selling act?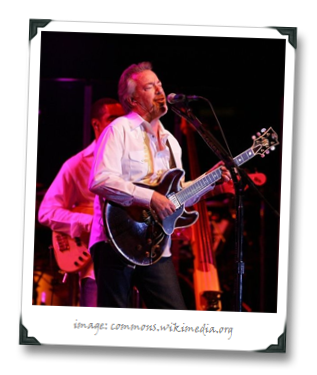 In Boz Scaggs's case, you start up a wine brand. Of course!
Many of you…, uhm… younglings reading this may not be intimately familiar with Boz's tunes, or his soulful crooning, but chances are very, very good that your parents think he's the shiz. In 2000, smooth-soul-rocker Boz and his wife Dominique released the first wines made under their Scaggs Vineyard label. Their plantings were started on a bit of a lark in the late 1990s, when a friend suggested they try growing grape vines on their Napa Valley property (and gave them some leftover Syrah he had on his truck). Turned out that friend was onto something – Scaggs Vineyard 2008 Mt. Veeder Montage is a stellar Mourvèdre / Grenache / Syrah blend that's packing as much soul as any one of Boz's numerous memorable grooves.
Judging by his responses to my interview questions, award-winning singer/songwriter Boz Scaggs may be a man of many infectious grooves but he's also a man of relatively few words. When it comes to his wines, however, little embellishment is needed for those who have had the opportunity to taste them.  Boz might "Speak Low," but his wines carry a pretty loud bang (for the buck).
A quick interview with Boz (who took some time out of a busy and active touring schedule to answer my questions) is below, along with some further thoughts on two recent Scaggs Vineyard releases (tasted as samples).  I suggest listening to the live version of Lowdown while reading it (if that song doesn't get your booty moving at least a little bit, then you might not have a pulse…).  I'm not sure Boz "gets" my sense of humor (actually, I'm pretty sure he doesn't get my sense of humor), but I sure "get" his wines – of all of the rock-star-turned-wine-producers that I've interviewed, Boz's releases are certainly among the best (if not the best).
Enjoy!…