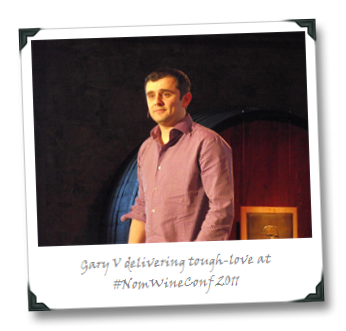 In today's episode, you get highlights from wine personality and social media / business guru Gary Vaynerchuk's keynote speech at the synthetic cork producer Nomacorc-sponsored "Marketing to the Next Generation of Wine Consumers" conference that took place in Napa last week (at the beautiful Culinary Institute of America in St. Helena). They are things the wine industry probably doesn't want to hear – but they desperately need to hear them.
I was part of panel at the event, in which we riffed on the main themes espoused by Gary in his fantastic keynote speech (which delivered some much-needed stern messages to the Napa wine industry – for a distillation of some of those messages, check out my article later this week on the Wines.com blog). If anyone who attended still thinks that Gary isn't the real deal after his keynote, then they have their heads shoved into a part of their anatomy that requires a belly-button-window installation for them to see what's really going on. Most importantly, Gary also finally admits that I am a handsome man (though I refrained from asking him to sign my chest as one male attendee did – thankfully I did NOT get that on video).
In today's vid (at the 10:10 mark) I interview Gary about his new book, The Thank You Economy (a book that, well, crushes his previous release Crush It! and is Seth-Godin-level good – and will certainly further brighten his already-nearly-blindingly-brilliant star in the social media space). I also get his take on how different wine regions of the world are performing in terms of engaging their customers (hint: not well).
Enjoy (and make sure to get Gary's new app at DailyGrape.com while you're at it)!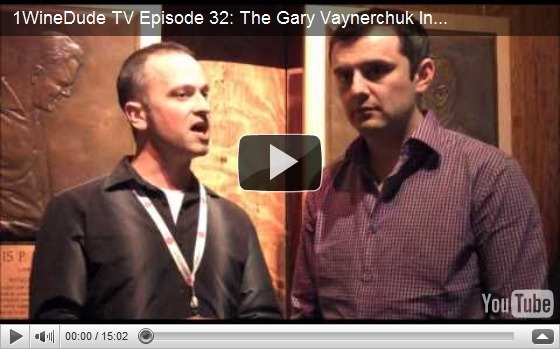 By the way… Nomacorc makes a synthetic wine bottle closure that you can actually extract pretty easily with a corkscrew, so if I were a natural cork producer I'd be worried right now(although in that case I'd already be worried, having lost gobs of market share in the last few years because my product has something like a 2% failure rate… whatever…).
Cheers!