In 2011, 1WineDude.com officially turns Pro.
Which begs the question, What the hell does "Pro" mean, anyway?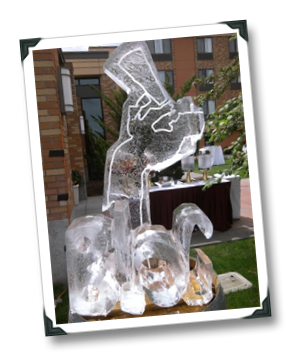 When I figure that out, I will be letting you know!
The short answer, for now, is that it means I will no longer be working for The Man, and instead will be figuring out how to make a living and feed the collective Roberts household mouths using 1WineDude.com as the primary vehicle.
You'll notice that I did not state that I will be making a living totally from blogging on 1WineDude.com (I suppose that's best left for the gadget sites of the "Interwebs" who get more traffic per minute than I see in a week), but I will be using 1WD as the launching pad for making a living within the constructs of the wine world.
Despite the rugged-loner namesake of this blog, I will not be doing this alone.  I have a ton of help coming my way – the Vintank think-tank team is on board (although I'm pretty sure they  have no idea how much of their time I am going to be taking up! :-), and I'm in the final negotiation stages with some other resources who are experts in on-line and brand-focused business-building (one of whom has done work for someone that you probably recognize).  Oh – and then there's YOU, the amazing, intelligent, and acute readers of this blog, who have been amazingly supportive.
The ironic thing about this becoming the topic of a full post (and even more ironically working its way into a regular feature – as you will soon see below), is that initially I wasn't even going to talk about any of this on the blog.
But…
Every time the topic of me "going pro" came up in conversation with anyone else, each and every person (literally, all of them – and yes that list includes more people than my mom) told me that I should write about it, because while others have done similar things in other spaces, no one has really applied it successfully to the wine world in the same way that I'm envisioning.
So… here's what I've got planned…