For Riesling lovers, the last four years in particular have been a good time to be alive.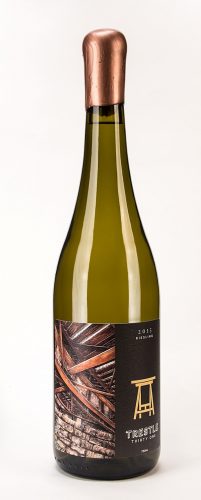 On one side of the shiny Riesling-fine-wine-world-market coin, Europe's traditional flag-bearing regions of that grape been performing well; on the other side, we've seen the emergence of up-and-coming areas that, while far from wine-drinking household names, undoubtedly have potential.
In the middle of those extremes, we are witnessing the coming of age of what for years were Riesling-producing regions sometimes derided as being in "maybe they're just also-rans?" category. Finger Lakes, I'm looking at you.
The best of the wines of New York's Finger Lakes – both red and white – have almost certainly never crafted been better than they are now. Which isn't to say that FLX Rieslings were always bad; we know that isn't true, particularly for the standout producers on Seneca Lake. But until recently, there always seemed to be enough mediocre wines for many of the wine cognoscenti to feel that FLX deserved the fine wine participation trophy, rather than a European Cup.
Thankfully, that table setting seems now to have been turned, with either more FLX wine producers pulling their weight and meeting their high-quality Riesling potential, tastemakers developing enough open-mindedness and sophistication to entertain the Finger Lakes as a world-class Riesling producing region, wine critics catching up their perceptions to the reality of the quality wines being crafted in FLX, or (much more likely) a combination of all three.
The result is that the area is both retaining and attracting wine talent; as in today's highlighted example from the sample pool, which was crafted by Robert Mondavi Winery alumnus (and Constellation Director of Winemaking) Nova Cadamatre, who (as of the time of this writing) crafts the releases for FLX's 240 Days Wines…