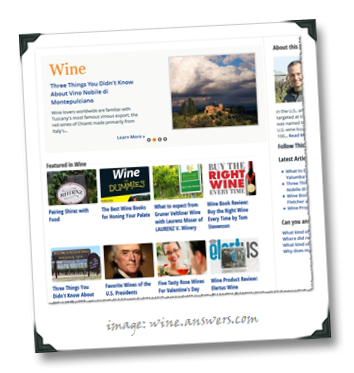 Just as I didn't give in to temptation last month, in April I resisted the siren-song lure of creating a forced holiday wine pairing (in this case, for April Fools Day – I thought about suggesting actual terrible wines to use to fool dinner party guests, but it seemed… mean…). There was also Easter, of course, but I spend much less time drinking on Easter than I do hiding Easter eggs these days.  Anyway, I opted instead to try my humble hand at wine industry parody at the expense of The Wine Advocate. I figured a few people would chuckle over it .
More fool me, apparently.
Seems (a lot of) you (really) liked it, based on the website numbers, which suggest that about two-thirds of the entire U.S. wine biz tuned in for that joke. Seriously, don't you people have better things to do with your time? And aren't we sick and tired of putting Parker at the butt end of our jokes?
The answers, apparently, are No, and No, respectively.
No parodies today (unless you happen to think that my normal writing style is a parody of good wine writing), but since April is drawing to a close it's time to wrap up the Wine.Answers.com articles from the last few weeks…