When Playboy.com asked me to put together a primer on Champagne (for the NYE celebration holiday season), I was sporting a seriously large sh*t-eating grin on my face.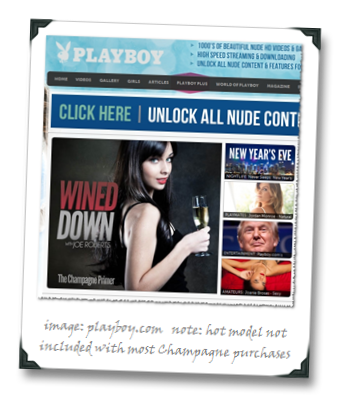 I mean, c'mon… the homework involved in that requires me to raid the sample pool for all of the Champers I could get my grubby little paws on; and while there are many strong contenders outside of the region, when it comes to sparkling wine, a strong argument can be made that Champagne still reigns supreme. Just try finding wine geeks who don't like it… (now there's a needle-in-the-haystack treasure hunt for you).
Put another way: there are far worse assignments, okay?
Interestingly, while the annual New Year's Eve run-up on sparkling wine articles was in full-force (I think there were more of those in the last week of December than Lindsay Lohan rehab stints), the most interesting piece of bubbly news at the close of 2012 came from NPR, of all places…