Ah, Bordeaux… can't live with its inflated prices… pass the peanuts!
The wine biz has been in a serious tizzy since Robert Parker released his scores for the 2009 Bordeaux offerings – and he was in a generous mood, with damn-near twenty wines garnering "perfect" 100 point scores, including the likes of Bellevue Mondotte, and Clos Fourtet, along with stalwarts such as Le Pin, Petrus, and Montrose. If the hubbub strikes you as much ado about little, you need to bear in mind that the Bordeaux wine market hardly seems able to wipe its own ass without a report on whether or not Parker used two-ply when evacuating.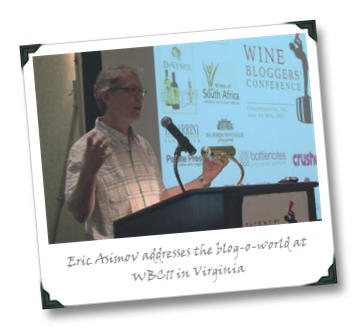 Apparently, Parker's website got so much attention when the scores were released that the site crashed (for which Parker apologized to his subscribers). Other long-time Bordeaux critics have been just as effusive (for example: James Suckling hailed 2009 as potentially Bordeaux's best vintage, ever).
So, if you are under the delusion that the wine world still isn't Bordeaux-crazy, then you are probably crazy. This is despite Bordeaux's quality pyramid being almost totally inverted, and is despite the fact that wines from most of the top Bordeaux houses are now priced out the reach of what we would commonly call mortal human beings (I can remember when Chateau Margaux's second wine, Pavillon Rouge de Chateau Margaux, was an excellent value at around $50 a bottle – the last ten years or so have seen about a 350% increase in that price).
But then again… as The Tick once said, maybe "you're not going crazy… you're going SANE in a CRAZY WOLD!" Has Bordeaux out-priced itself, and increased production so much that greed has overtaken good-old-fashioned capitalism? Are we in a Bordeaux backlash?  And will that backlash cause Bordeaux to lose its place as the benchmark for fine wine the world over?
To answer questions such as these, I like to turn to people who are much smarter than I am, and so I rang up the NY Times food and wine writer (and generally nice human) Eric Asimov to pick his noggin on all of this. If you want a cogent, educated, and measured take on the future of all of this Bordeaux madness, read on…