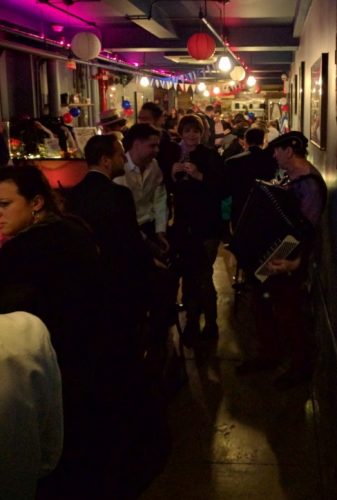 The term "vintage of the century" has been tossed around like confetti by the French lately (though we can forgive them, I suppose, given the hella-bad weather some of their regions have been suffering in the last couple of vintages). It's become more of an eye-roll-inducing a phrase than "private email server."
And so it's with a bit of uncharacteristic understatement that I use the term in reference to 2015 in the humble hamlet of Beaujolais. Yeah, that place that churns out the Nouveau stuff. The fact of the matter is, 2015 was probably an actual vintage of the century for Beaujolais.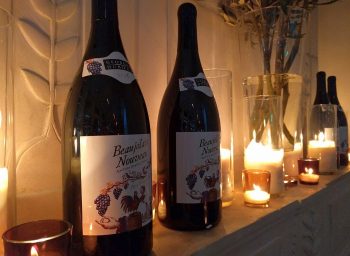 I got a quick crash course in this when I was invited last month to NYC, to a dinner celebrating the release of Georges Duboeuf's 2016 Nouveau (ok, quit the eye-rolling, it's tasty, quaffable stuff when in the hands of folks who know what they're doing with it… their 2016 Nouveau is fruity, fresh, clean, and delicious enough that you could mistake it for Beaujolais Villages blind).
Anyway, it was during that trip (thankfully before the dinner and after-parties) that I got to sit down with Franck Duboeuf, who walked me through several of their more substantial 2015 Cru area wines. Frank is well-steeped in the vino of the family business; he and his father taste with two oenologists, twice a day. The volume? "50 samples, minimum," he told me; "after 40 years, we don't have to talk."
While Franck is a bit on the mild-mannered side, his family's 2015 Cru releases did a crap ton of talking, and those who love good Cru Beauj ought to be listening. Closely. Because this vintage is putting the game in Gamay, and the beau in Beaujolais…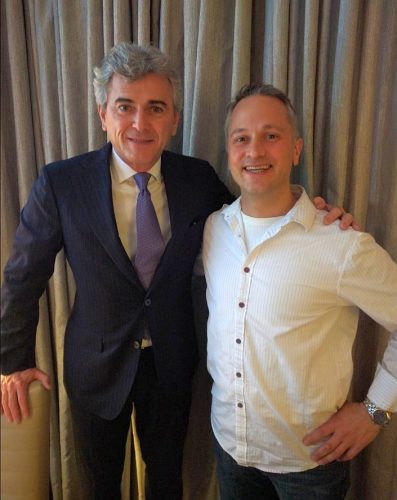 2015 Georges Duboeuf Domaine de Combiaty (Brouilly, $20)
This is one of the largest domaines for GD, in one of the largest appellations in Beaujolais, with a predictably larger variety of soils. The wine is quite mineral, with black berry fruits, licorice, pepper, and sweet plum. The palate is smooth, broad, and lithe, with a bite of structure at the end, courtesy of the Gobelet-trellised, 60-year old vines. The food pairing options are practically limitless, and it's balanced enough to please both those who like their reds a bit lighter, and those who would rather feel a little tannic edge in their vino.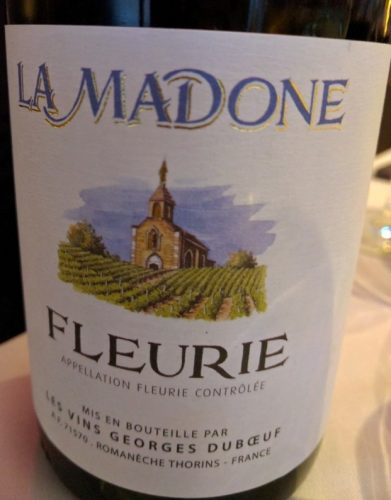 2015 Georges Duboeuf La Madone (Fleurie, $20)
The vines here are younger (20+ years), planted on what Franck calls "pink granite," hilly soils. This is a very obvious Beaujolais in its floral, grapey, carbonic-maceration nose, but the fruits are dark (in Beaujolais terms), with cassis and coca peeking out. Things get quite serious on the palate; it's actually downright grippy. You could put a few years of bottle aging on this puppy, and it likely won't break a sweat.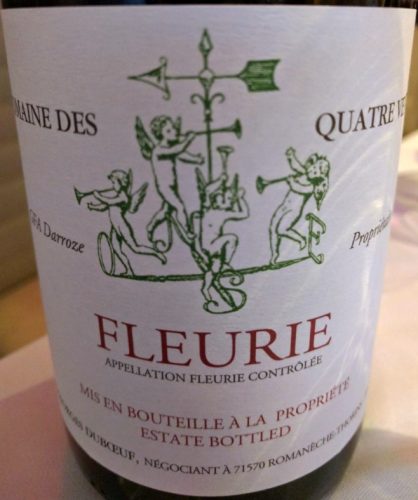 2015 Georges Duboeuf Domaine de Quatre Vents (Fleurie, $22)
50-ish year old vines in this spot, also on pink granitic soils, from vineyards that have been owened by the Darroze family since the 1950s. The wine is, in a word, gorgeous; spicy, floral, silky, full of ripe red berry fruits, topped off with cloves and earthiness. There's even a touch of heat on the palate, but no freshness is sacrificed. Think confident and feminine. Also think roast chicken.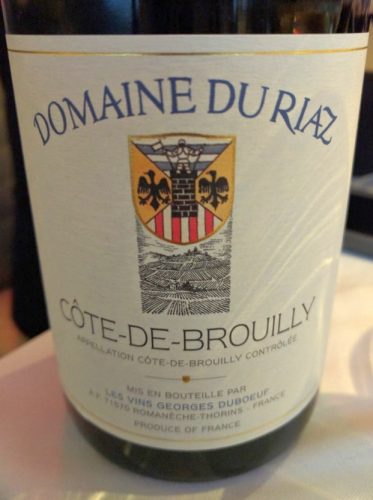 2015 Georges Duboeuf Domaine du Riaz (Cote-de-Brouilly, $20)
Here, there are stony, basalt soils around an ancient volcano, with 50-year old vines farmed by the Brac de la Pierre family. The wine is better than the outdated label; spicy, mineral, bright, and downright lovely. Pepper and earth notes, tapenade, candied red berries all kick things off; the palate is lively, and delicate, before moving to a territory that is both structured and delicious.

2015 Georges Duboeuf Domaine de Javernieres Cote du Py (Morgon, $20)
The Lecoque clan farms the south-facing plots that house the 50-year-old vines used in this Morgon. Fragrant and rosy, with licorice, spices, pepper, and plums, all of the elements are there for a killer Cru Beauj. You know it's Morgon with the extra bit of body and the hints of deeper structure, but you get the added bonus of a finish that's spicy, full, and quite long. A friend to meats and cheeses.
Cheers!