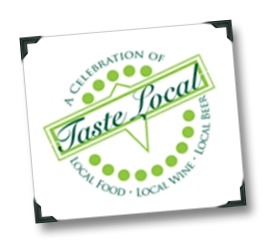 Those of you Chester County, PA folk who feel compelled to Go Green by supporting business that produce wares locally – and those of you who just happen to like supporting local business, or just happen to dig the food and wine produced by local business – will certainly want to check out Taste Local this weekend at the Desmond Hotel in Malvern, PA.
Those of you who aren't Chester County folk are just gonna have to forgive me for goin' local today.
Taste Local is billed as "a celebration of the best regional beer and wine, accompanied by locally produced cheeses & other food products."  As frequent 1WineDude.com readers know, we have some pretty darn good wines being made out here (especially Penns Woods and Chaddsford), but what you might not know is that we're home to a dizzying array of totally kick-ass beer producers, with stand outs being Troegs, Sly Fox, and the venerable-bordering-on-insanely-good Victory Brewing Co.
All of the above (and more) will be in attendance at Taste Local this weekend.  Tickets range from $35 single-day passes to all-inclusive VIP packages that include lodging at the Desmond.
Well worth checking out, especially if you're looking for a crash-course in all-things food/beer/wine in Chester County.
Cheers!