Wow!
You people sure do like your ZAP. Or you sure do like your Zinfandel. Or both, probably.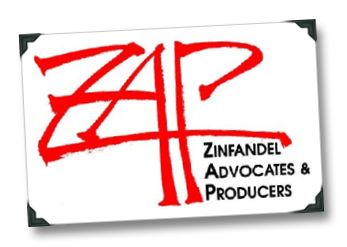 Between the comments, retweets, Facebook Likes, e-mails, and other versions of time-sucking on-line virtual social water-cooler spots, my giveaway of tickets to some of the ZAP 2012 events generated a few hundred reactions (with over 100 coming in the form of comments alone). That is, by far, the the biggest response to a giveaway in 1WD history! A huge THANK YOU to all of you who made the giveaway so awesome – a special shout-out to reader Leilani Carrara who put us over the 100 comment mark, and in doing so was awarded an impromptu prize (in the form of a free copy of the 1WineDude.com Tasting Guide ebook).
For those who have been playing along at home, you know that the giveaway also determined at least two Zinfandels that I will now be on the hook to review – not necessarily an easy task, since I live in the Communistwealth of PA and so do not necessarily have easy access to the wines demanded by the giveaway winners (attention PR folk: if you have samples of any of these winners, I'm willing to talk!).
And so… the winners of tix for two to a pair of way-cool ZAP 2012 events… aaaaaand their Zin picks, which I now need to get my grubby little hands on to review, are…
1) Fred Aliano
"I'd like to see a review of ANY Zinfandel from my favorite Russian River Valley Vineyard – Ponzo Likely suspects are Ridge, Pendleton, Hart's Desire."
"Dashe Cellars Les Enfants Terribles McFadden Farm Zin"
At least Fred was kind enough to give me options (thanks, dude!). Martin – as for you, well… you kind of screwed me, because only something like 180 cases of that Dasche Zinfandel are made every year… so that one is gonna take some work ("thanks," Martin…).
Gentlemen – enjoy ZAP 2012! You will be contacted in the coming days regarding how to redeem your tickets (that will come via the email addresses you used to post your winning comments). When you hit EPICURIA, say hi to my buddy Tony (he's the chef behind "A Chef For You" creating the pairing for Lodi's St. Amant Winery Zin).
Cheers!