This is not just the final shot in terms of my coverage of the event, but literally the event's "final shot" – below is the group photograph that we took at the conclusion of the 2010 Professional Wine Writers Symposium, with the attendees, speakers, and panel members lined up outside of the conference area at the posh Meadowood resort.
I'm pretty sure that the photo was taken by the uber-talented Steven Rothfeld, which probably explains why it makes a crowd of people that includes disreputables like me, Alfonso Cevola, "Papa" Charlie Olken, Steve Heimoff, and Alder Yarrow look respectable.  Well, that and the majority of attendees and speakers who are all actually respectable.
I'm including it only for my own purposes of completeness and nostalgia, though I hope it provides some interesting "oh, I didn't know that so-and-so was so tall / short / handsome / hot / not-so-hot" moments.  The who's-who list is below the group photo.  Click to embiggen…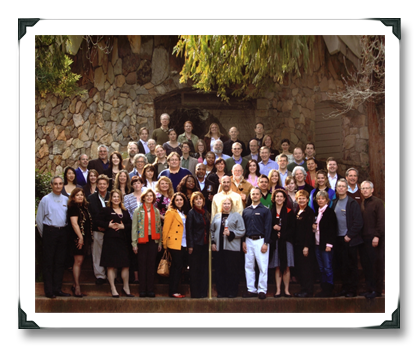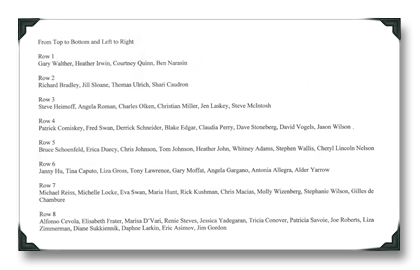 Cheers!