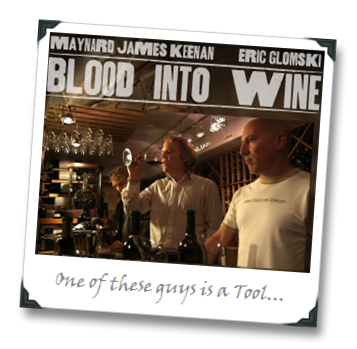 It's often been cited that all 50 U.S. states make wine in some capacity (though not all make their wine from grapes).  But outside of CA, WA, OR, and NY, only a handful of the remaining 46 states have any real public eye affixed on them in terms of seeking out quality wine.  VA, PA, and TX are among the 'second tier', but few are running out to scoop up FL wines just yet. 
Same with AZ. However, a couple of prominent AZ folk have been out to change the world's view of the Arizona wine scene.
On February 19th, another wine film hits the big screen: Blood Into Wine, directed by Ryan Page and Christopher Pomerenke, chronicles the efforts of Tool front man (and Caduceus Cellars owner) Maynard James Keenan and Page Springs Cellars owner Eric Glomski to bring recognition to the budding AZ wine industry.
According to www.azstronghold.com, the joint venture of Keenan and Glomski, their mission is "to put Arizona on the fine wine map."  It looks like they're bringing out the full PR machine to help them, and the movie will feature guests such as hotter-than-the-AZ-desert-itself Milla Jovovich.  Wine Specatator's James Suckling also makes an appearance (but I don't think he's hot). 
Will Blood Into Wine do for the AZ wine scene what Sideways did for CA Pinot Noir?  I suppose we'll find out in February, but I wouldn't go out and liquidate the 401k and bet it all on AZ wine industry stock just yet.  Keenan has star power and street cred, and Jovovich has powers of extreme hotness, but it's unlikely that Blood Into Wine will see distribution that is closer to the levels of Merlove and Mondovino than Sideways or Bottle Shock.  But it just may leapfrog the publicity factor of AZ a few years when it comes to fine wine recognition, or at least brand recognition for Keenan and Glomski's wineries.
Got an opinion on AZ wine, wine movies, Tool, Suckling, or the hotness of Milla Jovovich?  Shout it out in the comments!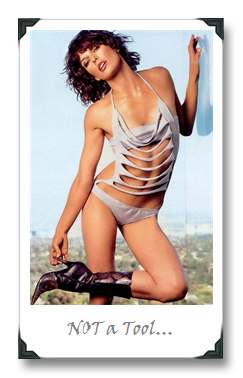 Cheers!