Well… duh, right?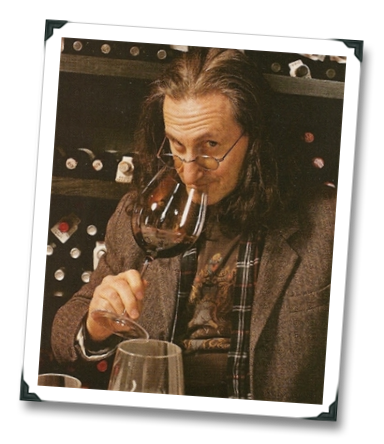 Anyone that has spent more than a cursory glance through the (virtual) pages of 1WineDude (or has had the unfortunate experience of sharing a long car ride with me when I'm driving, which of course entitles me to choose the music played on the car stereo) is familiar with my affinity for Canadian power rock trio Rush – or as I like to refer to them, The Greatest Band in the History of All Mankind.
Most music fans are familiar with Rush's complex (and lengthy) musical endeavors, as well as the high-pitched vocals of front-man Geddy Lee.  What many people don't know is that the band are big-time wine geeks, especially Geddy who owns a cellar in excess of 5,000 bottles in his Toronto-area home (apparently its bottle capacity has been expanded – twice).
Which, in my mind, is simply even more reason to be a total fan-boy for that band.
Anyway, Rush is (improbably) riding a high of popularity now that they are well into their third decade as a touring and recording rock band, their pop-culture coolness hitting a zenith with a recent appearance on The Colbert Report (excerpt below).  Geddy Lee was recently featured in Entertainment Weekly's "Three Rounds With…" feature, talking about… wine (and recent album releases and the band's cameo in the new film I Love You, Man).
This got me wondering… can wine appreciation be considered cool? I mean, I love Rush, but for a long, long time, it was definitely not cool to love Rush.  Now, they're getting mentioned on TV and mainstream magazines as if they're Coldplay.  Same with Lord of the Rings – when I was a kid, it was not cool to love those books.  Now, the movie adaptations are winning Oscars and kids play with LotR action figures.  I'd have gotten my ass kicked for playing with LotR action figures…
I do believe that wine may be hitting a similar point in the 'coolness trajectory' now.
Instead of it wine appreciation viewed as the ultimate hoity-toity, snobbish enterprise (anyone remember The Onion's coverage of Pompous A__hole Magazine?), it's almost starting to achieve a mild pop-icon status, especially with the advent of magazines like Mutineer, events such as Wine 2.0 and Wine Riot!, the Twitter Taste Live phenomenon,  and an explosion in the number of wine blogs and consumer involvement in on-line wine social networks (e.g., the Open Wine Consortium)in the last 2-3 years.
What do YOU think?  Is Wine appreciation is becoming cool?
————————————————————————-
————————————————————————-
Cheers!
(images: Entertainment Weekly)