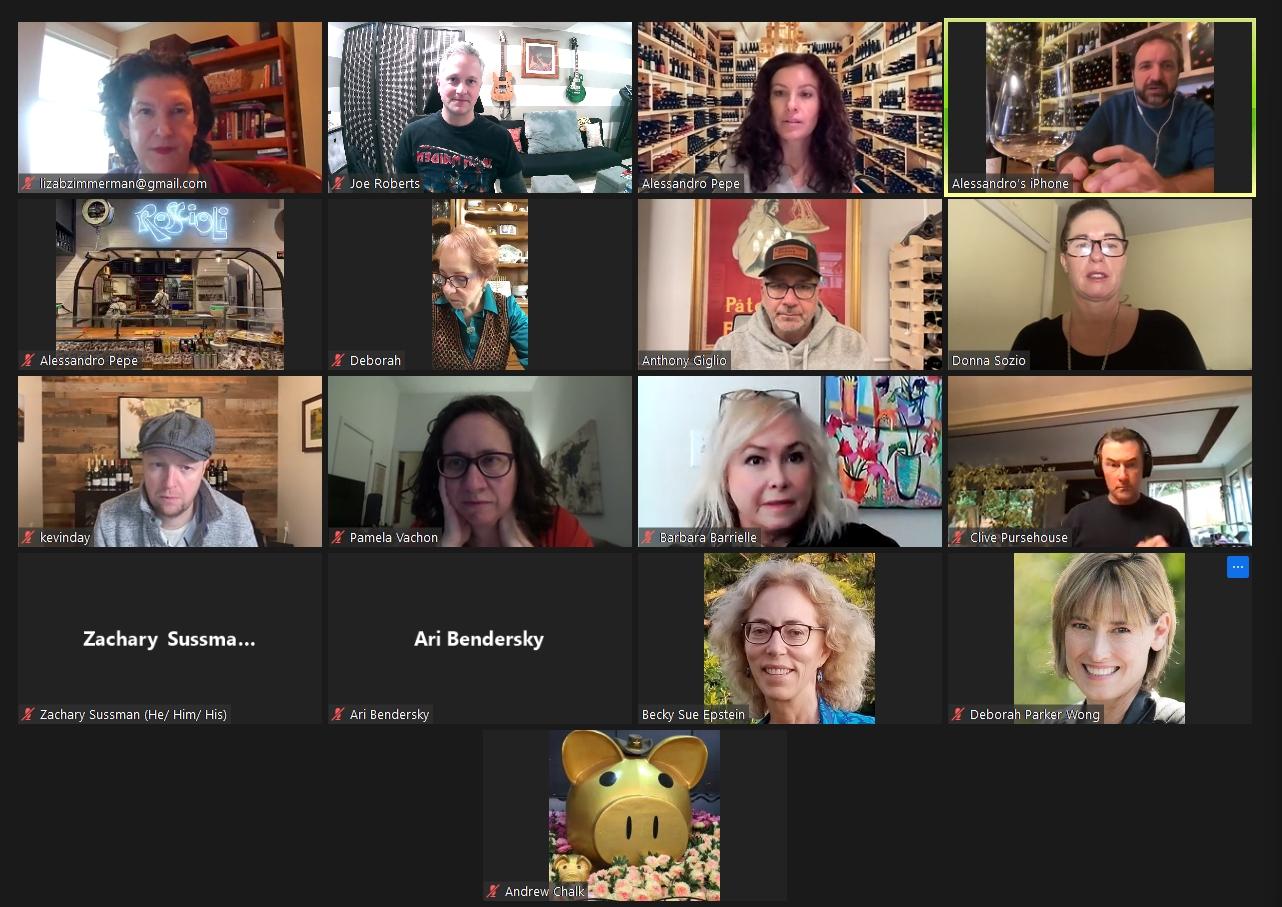 It's with mixed emotions that I announce that today's Wine In The Time of Coronavirus will be the last entry in the series.
Given the state of the global pandemic, and the fact that folks like me are now being invited to travel the globe again in search of unsung vinous treasures to tell you about, it seems fitting that from here on out any virtual tastings simply become features on those virtual tastings, without the pandemic baggage. Also, let's just give my immature brain some props for avoiding the temptation to end the series on number 69 (niiiiiiiice)!
We're sending this series off with a sample tasting of a handful of selections from Rimessa Roscioli's relatively new wine club. Roscioli is an historic Roman food and wine shop, along with a restaurant, all focusing on (wait for it…) Roman cuisine. Situated near Campo de'Fiori, they enjoy a gorgeous little spot smack dab in the historical center of Rome, originally founded as a bakery in 1967 (on a property that itself was a bakery since the 1800s… and even back to the Roman empire based on remains of an oven found there).
The wine club is the brainchild of Lindsay Gabbard and Alessandro Pepe, apparently stemming from a guided tasting idea inspired by a night out with Anthony Bourdain. Gabbard had "an absolutely incredible tasting" with Alessandro, and began working with him after moving to Italy from the U.S.
The wines in the club all have scan-able QR codes on back labels, linking to detailed stories on each producer/release. There are currently around 1,600 members in the club from the USA (all 50 states are covered in shipping). Most (90%) of the producers that they feature make less than 40,000 bottles/year ("MUCH less" according to Alessandro), with many being exclusive to the club. Interestingly, they're looking into having their wines shipped completely via sailboat in a nod to sustainability. They're also purchasing vineyards; as Gabbard put it, "We try to physically and tangibly work with producers and improve wine regions, and even save territories."
The price to join ranges from 179€ to 1000€ for each 6-bottle shipment (24 bottles per year). Those looking to check them out in person but lacking boarding passes to Rome can check them out in NYC, as they're planning on opening a Roscioli in SoHo in the Spring of 2023.
Are the selections as interesting as they sound on paper? Based on our tasting, the answer is "Yep!"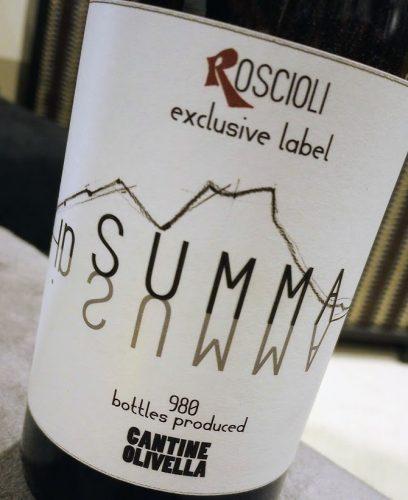 2021 Cantine Olivella In Summa, Campania
From Catalanesca del Monte Somma, just 82 cases are produced of this private amphora (in which it spends 12 months) from Olivella, from grapes sourced near Mount Vesuvius, and using only indigenous yeasts. Speaking of the grape, in this case it's Catalanesca (which is probably Spanish in origin). "It's kind of a shitty grape variety" according to Alessandro. I.e., it's not very expressive. But he is (very) passionate about promoting local and rare grape varieties (even going so far as to call Sangiovese "the worst grape in the world"). There's no clarification, no filtration, and no sulphur added, so you're getting a down-home, unadulterated example of what this producer's un-grafted, Biodynamically/organically farmed vines can muster.
The name is inspired by a dig site first uncovered by a Somma-region farmer trying to plant a tree in his vineyard, realizing (after having used dynamite) that the stones he was encountering were actually columns, on the north slope of Vesuvius. It was there that subsequent professionals (presumably without dynamite) found preserved remains of a villa that had been buried under an eruption of Vesuvius in 472 AD—housing a complete winery (amphorae included) inside.
As for what's in the glass: it's all about just-ripe pear, minerals, and energetic enthusiasm. Toasty, long, and refreshing, with grilled citrus and stone fruit flavors, this white is unbelievably clean for being unfiltered and not seeing added sulfites. Lovely, genuine, pithy, and authentically excellent stuff.

2020 Marco Falcone Giarrocco Diogene Private Amphora, Calabria
You'll be sensing a theme here, with another unfiltered, private amphora wine made from a rarer grape variety. There were 1,550 bottles produced of this little gem, aged in buried amphora and made from the late-ripening Cesanese grape. According to Roscioli, winemaker Marco Falcone is a Calabria native who he studied medicine in Rome and became an Infectious Disease Specialist, but decided to give up that life in favor of viticulture in the Cesanese del Piglio region.
This is VERY spicy, bright, and quite fresh. Lots of roses and violet action, too. But it's definitely an acquired taste. Funky, earthy, a little bit meaty, and all of that stays on the palate for a ridiculously long time on the finish. There is quite a lot of tension on the palate, between its structure and acidity. It's very well-done, elegant and interesting, though you'll need to approach it with a very open mind.

San Giovenale Rosso, Lazio
Blended from Grenache, Syrah, Carignan, Black Malvasia, and Cabernet Franc from the Blera area, 125 cases of this multiple-vintage red were made. San Giovenale is located in Tuscia, with Blera being a small and village in the remote countryside that's still strong in Etruscan traditions and culture. Winemaker Marco Casolanetti cut his vinous teeth in the Oasi degli Angeli in the Marche region, and as Rimessa Roscioli puts it, "decided to apply his production philosophy to the lands of the province of Viterbo."
A big, chewy Rhone style blend, this red is peppery and savory, with plenty of ripe black raspberry fruitiness. There are hints of dried herbs, and vanilla, too. Silky (though still vibrant), this one feels familiar and traditional (especially after tasting those amphora selections, and is one sexy beast indeed.
Cheers!