It's hard to shake the pressure of 555 years of history.
Just ask Tenuta Carretta (with whom I recently enjoyed a virtual Zoom samples tasting, guided by CEO Giovanni Minetti and Technical Director Paolo Scaiola).
It was on 28th of November, 1467 that a sharecropper concession was drawn up that officially kicked off the estate's history. Their name originates from noblewoman Domina Careta Constanzi, who lived in Alba in the 14th Century. Today, Caretta is in the hands of the Miroglio family (who purchased it in the 1980s). But the estate's history still looms large.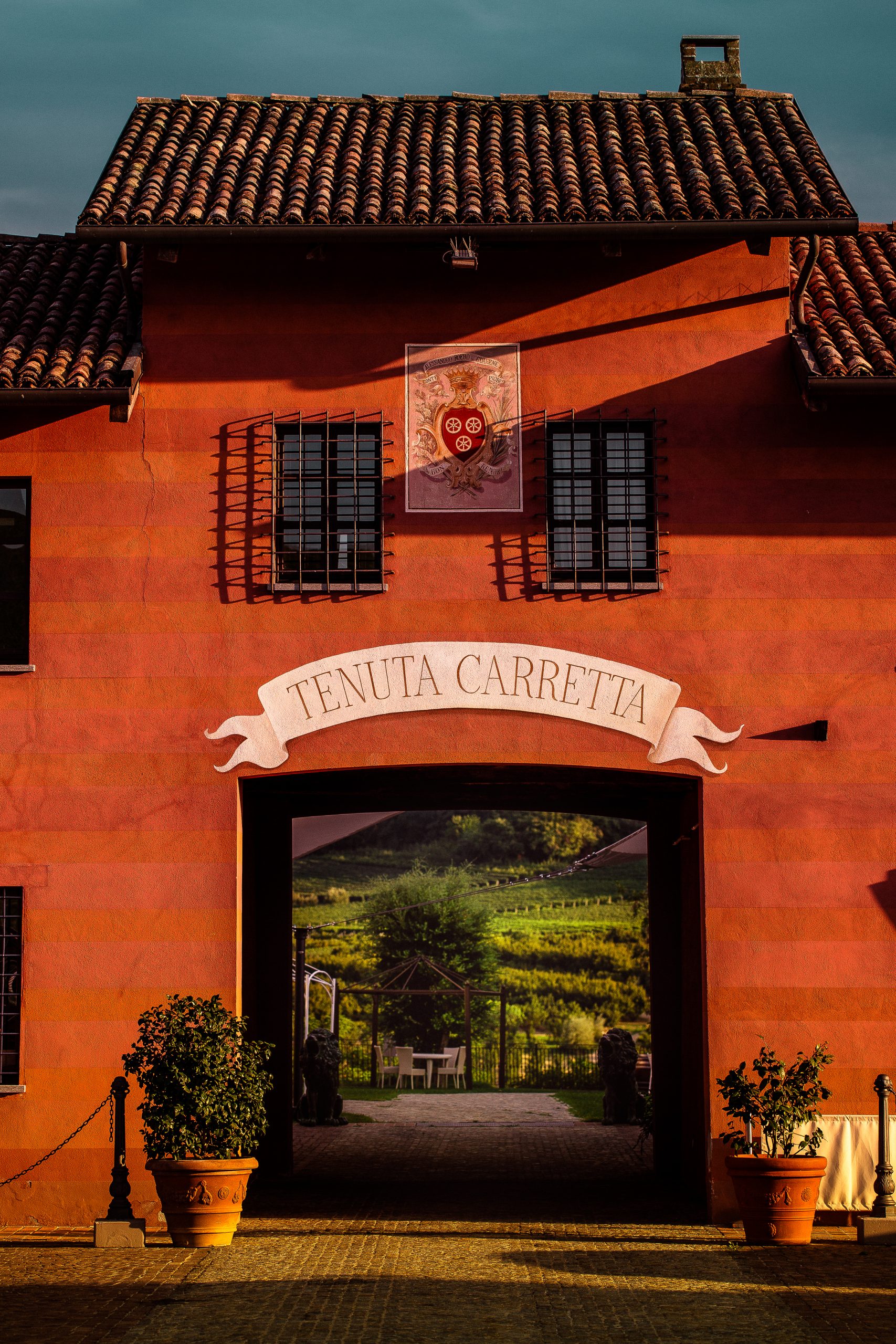 Carretta seems downright terrified of doing anything that might screw up their historical terroir. The vines never see herbicides, and only get treated with limited insecticide use (in keeping with their "Green Experience" certification); the big focus is on creating "perfectly ripe grapes" according to Minetti. Those grapes being primarily Nebbiolo, which was the main ingredient in all of the releases that we tasted together that day, and remains Tenuta Carretta's bread-and-butter variety. Nebbiolo is notoriously finicky in terms of the exposure it demands and and soil types it prefers (mainly calcareous and tuffaceous, with a "Goldilocks" balance of sand, silt, and clay). It buds early, is sensitive to rapid temperature changes, and otherwise gives winegrowers headaches that aren't (at least, not primarily) related to hangovers.
Carretta has little to fear based on our tasting: their vines are in excellent hands. Here are my dime-store thoughts on six of their current Nebbs…


Tenuta Carretta Langhe DOC Nebbiolo "Podio" 2020, $22
Historically, in 1467 the estate's then owner specified that the entire Podio harvest be reserved for him alone. The modern incarnation of this crowd pleaser includes 20% Barbera, and is absolutely bouncing with lots of tart red cherry, wild strawberry, and rose petal action out of the gate. Delicious, food-friendly, and very, very fresh, a bit of structure mitigates the tartness, and the whole thing goes down about as easy as Nebb can.

Tenuta Carretta Roero DOCG Riserva "Bric Paradiso" 2017, $50
From Piedmont's most tragically overlooked designation. The name means "Paradise hill," a description of the vines that grow in the amphitheater-shaped vineyards right by the winery. This Nebb is spicier, with more pepper and dried herb notes. It's also more supple and broader, with hints of elegant cedar peeking through. Fresh and earthy, with a complex, intense texture and cherry jam flavor, this is quite Elegant (while still being approachable and delicious).

Tenuta Carretta Barbaresco DOCG "Garassino" 2017, $NA
This powerful red is sourced from the north side of Alba, with compact soils that force more effort by the vine roots to find water. Vanilla bean, dried roses, tart red plum, dried cherries, dried orange rind, a gorgeous earthiness, and a hint of leather… You'd at first think you were dealing with Barolo, but the austere and concentrated expression betrays the Barbaresco origin. The finish is very long and the freshness never quits from start to end. And Wow. I mean, VERY long. "A more nervous Nebbiolo" according to Scaiola. Maybe, but don't confuse its nervous energy for a lack of confidence!

Tenuta Carretta Barolo DOCG "Cascina Ferrero" 2017, $50
I'm not quite sure how they pulled off a Barolo this elegant in such an infamously warm vintage. They claim that this is their most classically structured Barolo, being a vineyard blend. There's tobacco leaf out the ya-ya, followed by red plummy fruit aromas, forest floor and then dried herbs. Spicy, toasty, structured and yet so supple in the mouth, with a broad palate profile, it's long and graceful and still a mere puppy.

Tenuta Carretta Barolo DOCG "Cannubi" 2016, $100
Here's the Barolo money shot, folks. Unfolding in layers and taking its sweet time about it, this red is incredibly elegant, and quite reserved at the moment. It's going to take some time (and then some more time) to fully come around. But as the earth, leather, rose petal, and red fruit action develops, it will turn into an absolutely understated beauty.

Tenuta Carretta Barbaresco DOCG Riserva "Bordino" 2016, $50
They describe this as an outlier, from 1981 and 1999 plantings on the eastern side of Treiso in Sant' Alessandro. The plot sees high exposure, with steep slopes and silty marl soils. It's the last Nebbiolo they pick during the harvest, producing very thick skin grapes. It spends 36 months in large barrels (mostly Slavonian). And Whoa – all kinds of floral action happening on the nose here. The palate is absolutely classic: equal parts austerity, red plum plumpness, and electrifying acidity. The finish is long, spicy, balsamic, intense, and begs for another sip. F******k, this is good.
Cheers!