To give you a sense of just how much of a time commitment having both a teenager and a newborn can be, witness this very post, which is merely four months or so late!
I was fortunate enough to have been invited to share in one of the periodic Virtual Happy Hours hosted by the stellar team at Wine Spoken Here, a small-but-mighty wine PR group headquartered in California, this one being their now-annual year-end holiday celebration in which they supply samples of wines that they just personally enjoy. Given that they're seasoned wine pros all, the picks tend to be absolutely stellar in these events, and last December's (!!) picks were no exception.
There are some rather interesting selections in this lineup, so if you're in the mood for something a bit outside-the-conventional-box, you'll want to pay particular attention to what we got seriously, seriously buzzed on sampled during our Zoom call…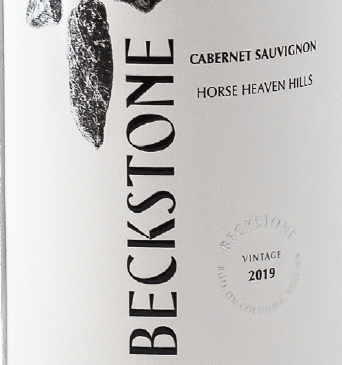 2019 Chateau La Nerthe Chateauneuf-du-Pape Blanc, $65
Hailing from one of the oldest and largest estate of Châteauneuf du Pape this blend (Grenache Blanc 40 %, Roussanne 34 %, Clairette 20 %, Bourboulenc 6 %) is the real deal. Christophe Bristiel (their Export Manager, who joined our call) told us that "Water is key. The property was built because it has water. Those natural springs are a key element on the style of the wine." They're one of the largest producers of white in CdP (at one point, half of the production was white wine according to Bristiel – currently it's just over 15%). Most of the white vines are planted close to the water table, so they get enough moisture even in the driest CdP vintages. The white wines of the region in the late 1700s sold for a premium over the reds to Boston and Philly merchants (according to their records). Today, "it remains a hand-sell; even in France, many people don't know that we make white wine in Châteauneuf. It's a blend of terroirs, and a blend of grape varieties." The Clairette vines are well over 90 years old, and are still bush trained. The percentages vary each vintage, but the most important component is always the Roussanne (which is picked first), fermented in oak on its own.
Honeyed, heady, and hedonistic, this is all round and generous in the mouth. There's a very long floral, mineral, flinty finish with white peach and just-ripe pear action, and bits of bees wax, too, and just a hint of ginger. Delicious. Sexy AF. Love it.

2019 Beckstone Cabernet Sauvignon, Horse Heaven Hills, $20
This is Bill Leigon's new project, made at Pacific Rim's winery – working with the Mariani family (of Banfi fame). Horse Heaven Hills is 25% of the planted acreage in Washington State, and one of WA's warmest areas. "Beck" is an archaic New England word for a "swift flowing stream." appropriated here as description for the ancient Missoula Floods that largely created the area. Technically a single vineyard wine, 1500 cases were made (with plans to grow). 4% of the fruit comes from Red Mountain. Small bits of Merlot, Muscat Cannelli, and Malbec are thrown in as well.
Evoking cocoa powder, black and blue plummy fruits, oak spices, and sweet tannins, this has a nice dusty edge to it, and surprising length (full of black fruit and wood spice) for the money. Absolutely a crowd pleaser.

2015 Tom Eddy Wines Napa Valley Cabernet Sauvignon, $160
Wine Spine Spoken Here partner Rusty Eddy's brother Tom crafts this beauty. Tom was at Wente in the `70s, was General Manager at Souverain, and crafted the first vintage at Tom Eddy Winery in the early `90s. His property literally straddles the Napa/Sonoma county line. "We really strive for concentration with the challenge to make an elegant wine," Tom noted when he joined the Zoom. "You can have power, you can have structure" and still be age-worthy. "We kind of go against the grain. We're not Parker-philes. 2015 was a really unique vintage. We kind of got fooled. We thought that the harvest would be on the lighter side. We didn't realize how small the berries would be." About 1/2 consists of Stagecoach Vineyard fruit.
There's soooo much going on in this one. Still young and even a tad oaky due to its youth, there's juicy blackcurrant action all over the place. Black plum, cedar, graphite, hints of smoked meat/game, along with great texture, silkiness, and just enough freshness and red plum action to keep it perky. Authentic, and has serious "mojo" and character. Great, great balance. Just 285 cases produced.

Imayo Tsukasa 'Black' Extra Dry Junmai Sake, $120
This was an odd one, in the best ways possible. The very modern (and more or less all-black… queue the Spinal Tap quotes) label clues you in on what to expect in the bottle from this 16th generation producer. One of the driest Sakes you can ever find at +15 (basically the max), it has a crazy interesting nose, with earth, truffle, dashi, and umami. Savory, potent, powerful, and long with a commanding style, it feels like Sake going to war (with Iron Madien's Senjutsu blaring in the background.) Tough to find, but one of the most unique Sake experiences you'll EVER have if you do find one of the 30 or so cases that were imported.
Cheers!