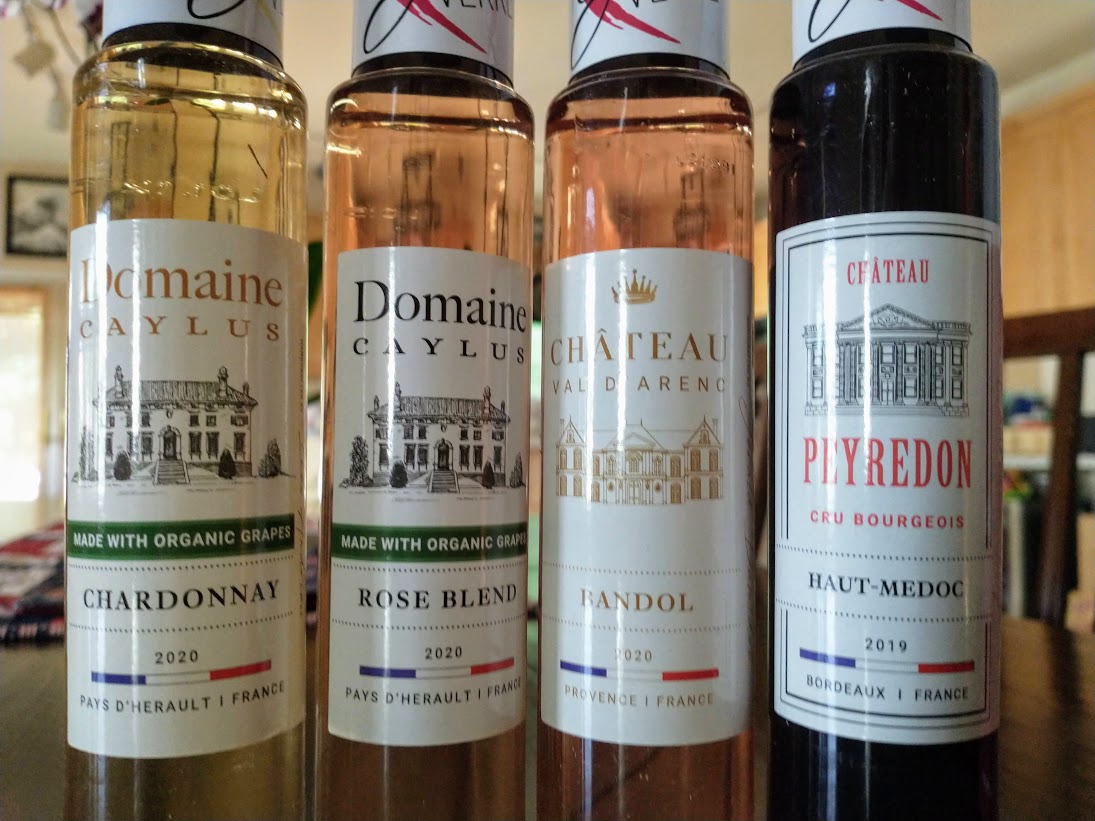 Maybe it's because I'm expecting my second kid and have a temporarily renewed affinity for all things small and cute, but I found the idea of Le Grand Verre's figuratively pint-sized (they're actually 6.3oz) packaging intriguing enough to accept their live virtual tasting/samples invitation.
I mean, the sort of test-tube-esque bottles are kind of cute, in a mad-scientist-meets-excited-wine-lover kind of way. The fact that they focus on providing wines from French producers that are led by women, and that focus on sustainable/organic offerings was really just cool icing on the cake for me.
Nicolas Deffrennes, the founder of Le Grand Verre, grew up in what he described as "a really small town in Cotes du Rhône." When attending Harvard, Deffrennes "had my 'eureka' moment" after joining the university's famous wine club. "My dream job was to be helping French exports," he noted.
As for the selections at Le Grand Verre, Deffrennes explained that their focus on organic/sustainable and female-led estates developed more naturally from their primary goal, which was to showcase "more off the beaten path, more authentic wines" Receiving a grant from Burgundy, they designed their proprietary packaging (shatter-proof, double sided, recyclable PET mini-bottles) and toured vineyards to find wines for the program.
As we'll see in a minute, the wines are good and, for the most part, outperform their extremely modest price points (I've tried to extrapolate full bottle prices below based on what their flights cost), but the packaging kind of shares equal billing with them at the moment. Deffrennes vision was to provide "the freedom of sampling, without the need to open an entire bottle" (is this actually an issue that most of us even have after sheltering-in-place?). The minis are deliberately designed so that the color of the wines can be seen easily, with the elongated, slim shape apparently helping to make pouring easier. They are double-coated to help preserve freshness. When pressed to detail how long a wine might stay fresh/drinkable in LGV's proprietary, Deffrennes demurred that the design was meant to preserve the wine "for a long time." At which point, I had to channel my inner K2-S0: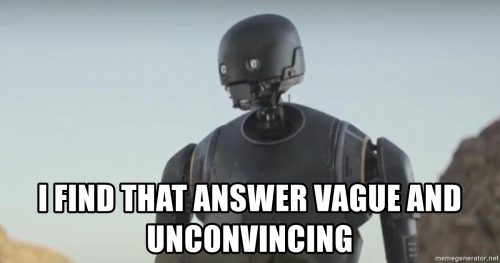 Anyway, let's see how the contents of that innovate packaging fared, shall we?

2020 Domaine de Caylus Chardonnay (Pays d'Herault, $6.25)
Domaine de Caylus resides on 25 hectares of organically farmed vineyards in the South of France. Inès Andrieu calls the shots there, her grandfather having bought the Domaine in 1963. "My father [still] lives downstairs," she noted. The family have been winegrowers since 1865. "It's difficult, as a woman, but it's a good life, it's a beautiful life," she told us. "Now, I am the manager. My first goal is to preserve our lifestyles. We live here, and it's important for us to preserve the future of my children."
This white sees no oak, which helps put its white flower, lemon blossom, lemon, white peach, and yellow apple aromas front and center. It's a pure nose with very good intensity. In the mouth, it's refreshing, with lovely white peach and pear flavors, along with some lovely apple notes. Just really, really fresh. "We're trying to minimize any intervention" Andrieu explained, and this Chardonnay seems all the better for it.

2020 Domaine de Caylus Rosé Blend (Pays d'Herault, $6.25)
A Grenache/Syrah blend that's redolent with aromas of roses, bright cherry fruit, watermelon, and wild strawberry. Delightful stuff once you sip it, with lots of bright and ripe red fruit on the finish, which has good length. "You can share it with your love. It's very good with vegetables. Maybe you can take it to the beach with a picnic. Not complicated, but fresh and fun," Andrieu explained. Yep, nailed it.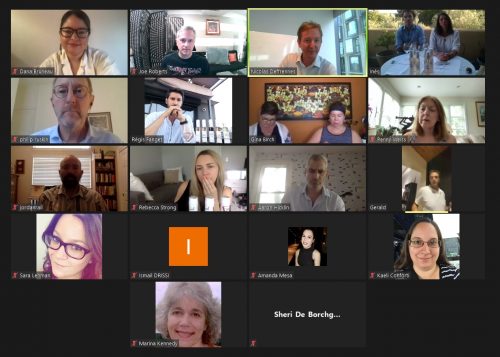 2020 Domaine de Val d'Arenc Bandol Rosé (Provence, $7.50)
"Of course" is how Château Val D'Arenc's Gérald Damidot put it when asked about whether or not they were now focused on organic viticulture. Val D'Arenc has been practicing organic viticulture for over 10 years, and Damidot has been in the winemaking biz for double that (13 of those years being in Bandol). "I make the wine with all the passion I can," he emphasized, preferring a "delicate, feminine" style for his wines.
Case in point on that latter remark: this Mouvedre-based pink. The grapes are hand picked, and meant for rosé production. Damidot described it as "Not a simple rose, it's gastronomic"—and he's right. Pomelo, white peaches, flower petals all mark the alluring nose. Super fresh on the palate, there's a ton of citrus pith, white pepper, and texture here (especially for the price). It really does suggest food in that pithy astringency and long citric finish.

2019 Château Peyredon (Haut-Medoc, $7.50)
This family-run, organic Bordeaux estate can boast a respectable neighborhood, bordering the likes of Château Poujeaux, Château Chasse Spleen and Château Maucaillou. Gamey and spicy, with hints of smoked meat, black fruits, and clove, this is a fresh take on Bordeaux red. Just-ripe blackberry, toast, smoke, chewy tannins, and good structure mark the palate, leading to a tangy, long, and earthy/funky finish.
Cheers!